There is nothing more dreadful for both men and women than a weekday date. Since you have a nine-to-five office job, you have to rush home after work, take a shower, and change for the date. But that leaves you feeling exhausted and a bit haggard-looking. That doesn't allow you to enjoy the process of preparing for a date. And when the traffic jam caught you on your way to your date, that might ruin your night. A few curated work wardrobe in your closet will get you from the workplace to your date without wasting time in-between.
Shoes
Everything starts with your shoes. Are there shoes that you can take from your work to a fine dine-in restaurant? For women, they can switch to low-heeled sandals or stilettos for a formal date. If it's a bit casual, they can go from wearing stilettos all-day to wedge sandals or classic black pumps.
Men typically have a more basic look when they go to work or date. That makes it easier for them to transition from their work wardrobe into something they can wear for a date. If they are wearing formal shoes at work, those work well for a date night, too. They can also get work safety boots on sale so that they can be a bit more casual during the date. Steel-toe high boots look both good in the job site and a night out. These also look good with semi-casual and casual clothes.
Black
Keep it basic if you want to convert your office wardrobe into your date-night outfit. A black shirt or polo for men will work with just about anything. For ladies, the little black dress will never go wrong. Men can wear a blazer over their black polo shirt for a more formal date while women can take off their blazers and wear the black dress as it is when they go for a date.
Outerwear
Depending on your job, you might have to wear more formal clothes at work than what you want to wear during the date. If you wear trousers and coat at work, you can remove the coat, change into soft jeans, and have your Chelsea boots ready in the car. That's a great wardrobe whether you plan to take your date to the cinema or a fine dine-in restaurant. You can even swap your coat for a leather jacket.
The same principle applies to women who need to wear formal dresses at work. Instead of the blazer, they can get a leather jacket and change into white rubber shoes for a casual date night. But if you expect your date to take you to a five-star French restaurant, don your stilettos for a bit more time, though you may still want to switch to a less formal blazer or choose not to wear a coat at all. You can also opt for a shawl.
Accessories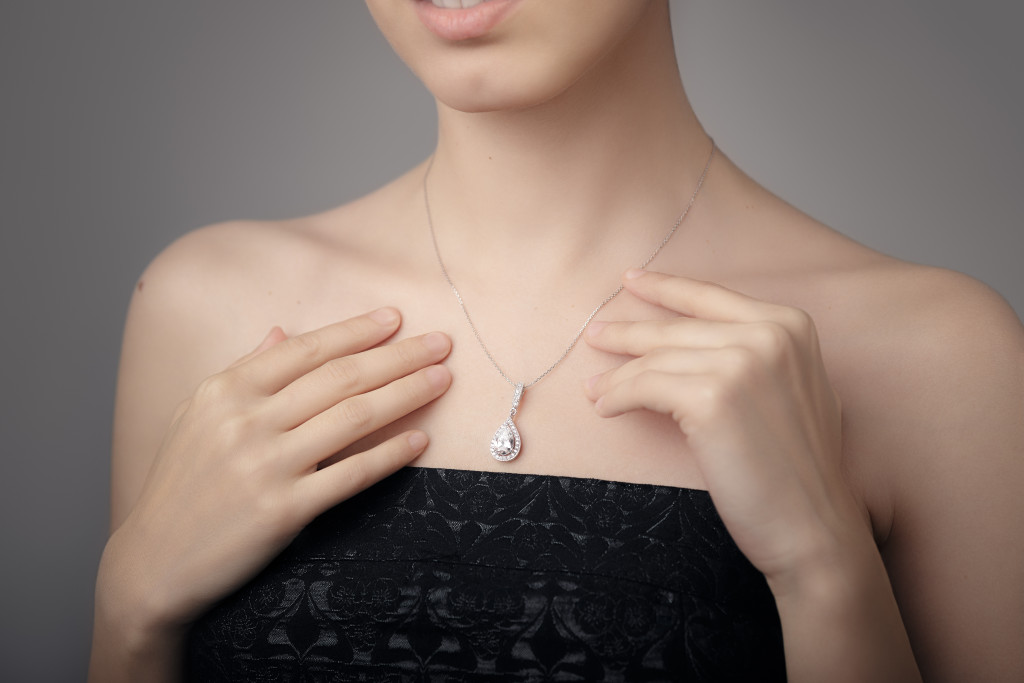 You always need accessories to accentuate what part of the day you are preparing for. Men only need their watch which they can use from work to a date without needing to change it. Women have a more complicated relationship with accessories. If you're working in the office, you'll typically only have small hoop earrings to make your office wardrobe appropriate. But when you need to go on a date in the evening, bring some statement jewelries such as a pair of drop earrings, a chunky necklace, and stacking rings.
Weather-ready
Layer your clothing. Your office is a climate-controlled environment. It might be freezing inside but as soon as you step out of the office, it will be a different world. It could be melting hot. You need to layer your clothing so you can add or lessen it as you see fit. Shrugs and jackets are handy if the weather is changing every minute. The worst thing that could happen during a date night is you becoming uncomfortable because of the weather. That might alter the whole evening.
A few statement pieces in your closet will ready for the office and straight to the dining room area of a five-star French restaurant. Forget about rushing home to change or fitting yourself in your office's small bathroom stall. You can get the style you want by simply being wise and practical with your wardrobe. Look at what you have currently. Add a few pieces, some statement jewelries, a little black dress, a nice blazer, and classic boots or high-heeled, open-toe sandals. Creativity and resourcefulness are important in managing your professional and dating life efficiently.