There is no easy way to live on a tight budget. There will be times when you will need to make sacrifices to make ends meet.  But budgeting becomes an even bigger task once you start your own family.
Even if it is just you and your partner, it can be very hard to live a good life if you have to rely on a single income. Debts, bills, and other expenses can quickly pile up. The good news is, there are ways you and your partner can still live a good life even if only one of you get to take home a paycheck at the end of the month. Here's how.
Craft a Budget Plan and Stick to It No Matter What
Sticking to a budget and living within your means can help ensure you get to allocate your resources on the things that matter the most. But for most people, they don't even have a budget plan in place. After each paycheck, they pay the bills and spend their money as they please. This is why they fail to save money and can't afford emergency expenses.
Make sure you craft a budget plan and do stick to it. Check how much money you usually spend on food, transportation, debt, savings, etc. each month. The 50-30-20 budget rule is a good way to divide your income between your needs, wants, and savings.
In the 50-30-20 budget rule, you set aside 20% of your monthly income to your savings and investments. For instance, you plan on investing in real estate and want to buy your own home so you can stop renting, you can use your savings as a down payment. If you still don't have an emergency fund, make sure to allocate this to saving money for emergencies first. This allows you to have something to rely on in case of a financial emergency.
You can use 30% of your monthly income for your wants. This is where you get the funds to finance date nights, new clothes, cable fees, and all the other extras you can use to make life a little more enjoyable with your partner. Allocating money for your wants allows you and your partner to spend quality moments doing the things you both enjoy. If you were not able to use this up, you can always add this to your budget next month or put it on your savings to save up for better purchases.
As for the remaining 50%, use half of your monthly income to pay for your needs. This includes monthly expenses like rent or mortgage, food, utilities, and transportation as well as your monthly debt payments. Remember that your needs are only the things you can't live without.
Find Affordable Housing
Housing is no doubt a crucial need whether you are single or not. If you are still renting, it would be best to reassess your needs and choose housing that you can afford. If you are currently renting a two-bedroom apartment and there are only two of you, then consider moving to a single-bedroom unit. You can also try searching listings that meet your needs but won't break the bank.
If you really want to start building your own home, consider your options. Transportable cabins, for instance, are a lot cheaper than regular houses. These are built off-site and then delivered to your desired location. If you already have a lot waiting for you but only have a limited budget for buying and maintaining a house, then it can be your go-to solution.
Find Other Ways to Have Fun Without Paying Too Much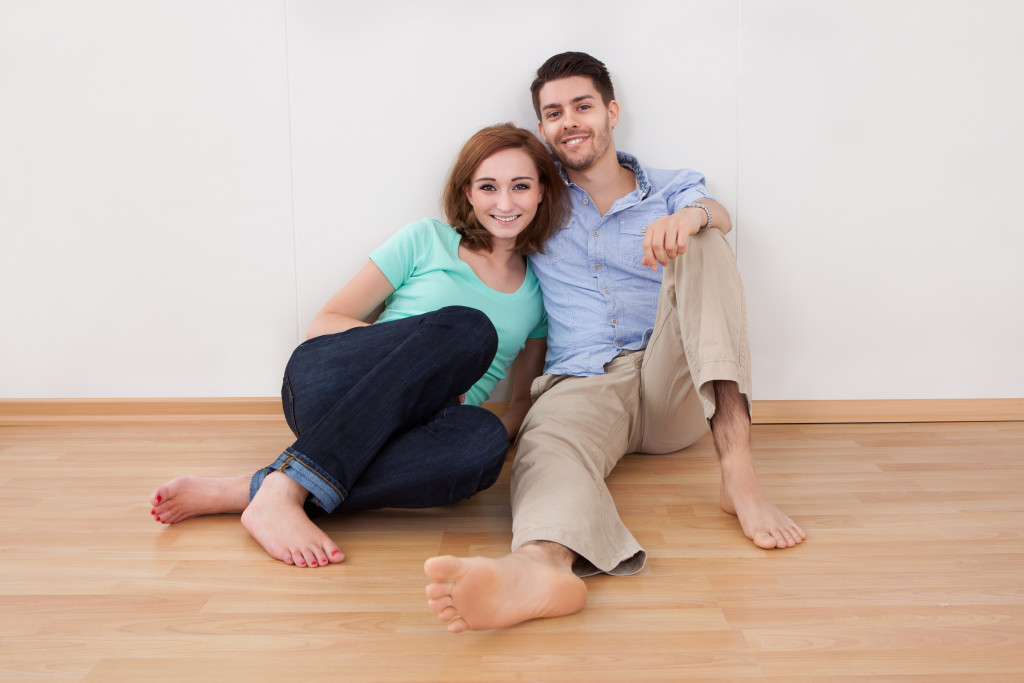 Some people find joy in experiencing gourmet food, luxury travels, and expensive night outs. But remember that the happiest couples value each other's company no matter how cheap or affordable their dates may be. For instance, you and your partner love traveling. There is no point in spending hundreds to thousands of dollars just to experience a great vacation.
For one, you can snag cheap flights and accommodation if you only know where and how to look. Did you know that some people get to travel the world without paying for any accommodation at all? House sitters, for instance, can enjoy private accommodations for free when traveling. You can consider signing up on a house sitting website and experience farmhouses, luxury homes, and other kinds of housing while you explore a new tourist destination.
These are but some ways couples can make the most out of their limited budget. Sometimes, it is inevitable to make sacrifices. But once you get into a routine where you can stick to your monthly budget, find other ways to have fun in each other's company, and live in a house you can afford but managed to turn into a home, then you can live a more fulfilling life.