Homeowners like to feel good about their house. They like it when they can impress people with how their home looks. However, it can get expensive to make the appropriate changes. But you don't always have to spend that much money. There are affordable changes that will boost your house's curb appeal out there. Here are some of them.
Make Your Front Door Look Great
The first thing that people focus on when it comes to houses is their front doors. If it looks battered and plain, it is not going to impress anybody. You can change things around by simply upgrading them in several ways. A very cheap solution is to paint the door. The fresh coat of paint can cover up a lot of imperfections in the door. Besides that, you can choose to paint it in a color that contrasts with the color of your house. For example, a dark red door for a house with light pastel colors. Besides painting, you can add different decorations like the house numbers, and even a fancy door know. You can even completely replace the door with a fancier model.
A Greener Lawn
Your lawn is another part of the house that gets a lot of attention: your lawn. If you have a front yard, you likely have a lawn to take care of. The traditional green lawn is what people like to see, and that is what you should deliver. Simply doing proper lawn care can do a lot for its look. But if you don't have the time, then an artificial grass installation should resolve your worries. It looks good without any worry about maintenance, which also makes it cheaper in the long run.
Clean Up The Exterior
Houses get dirty. If your house has been around for decades, then it likely has dirt and grime covering it in a solid layer. You can give your entire house a complete makeover with a simple power wash. When you see a power wash in action, you see high-pressure water tear off a layer of dirt from various surfaces. If your house exterior is mainly brick, this should be ideal. For softer surfaces, they might be damaged, so you have to be careful. The water can also seep into the siding if the pressure is too high. Those who don't have access to a pressure washer can use a garden hose and some aggressive scrubbing to the job.
It is not just the siding that you should clean up. Your windows need some attention, too. These are much easier. Some water and a sponge are enough to clean away cobwebs and dirt. You don't even need a detergent. Just some vinegar and warm water. A ladder might be necessary if you have high windows, but this should be easy to borrow.
Add More Lighting
Your home needs to be visible in more than the day. People won't be able to appreciate the changes properly to your home if it is too dark. This is where adding more lighting comes in. These light fixtures are very affordable, and you can install them yourself. Position them strategically so that the entire front of the house can be lit up. Most of the light should be around the front door will so that everyone can see it properly. Other lights should be on the walkway, near the windows, and the garage area if you have one. These lights brighten up the night and can turn people's heads with ease.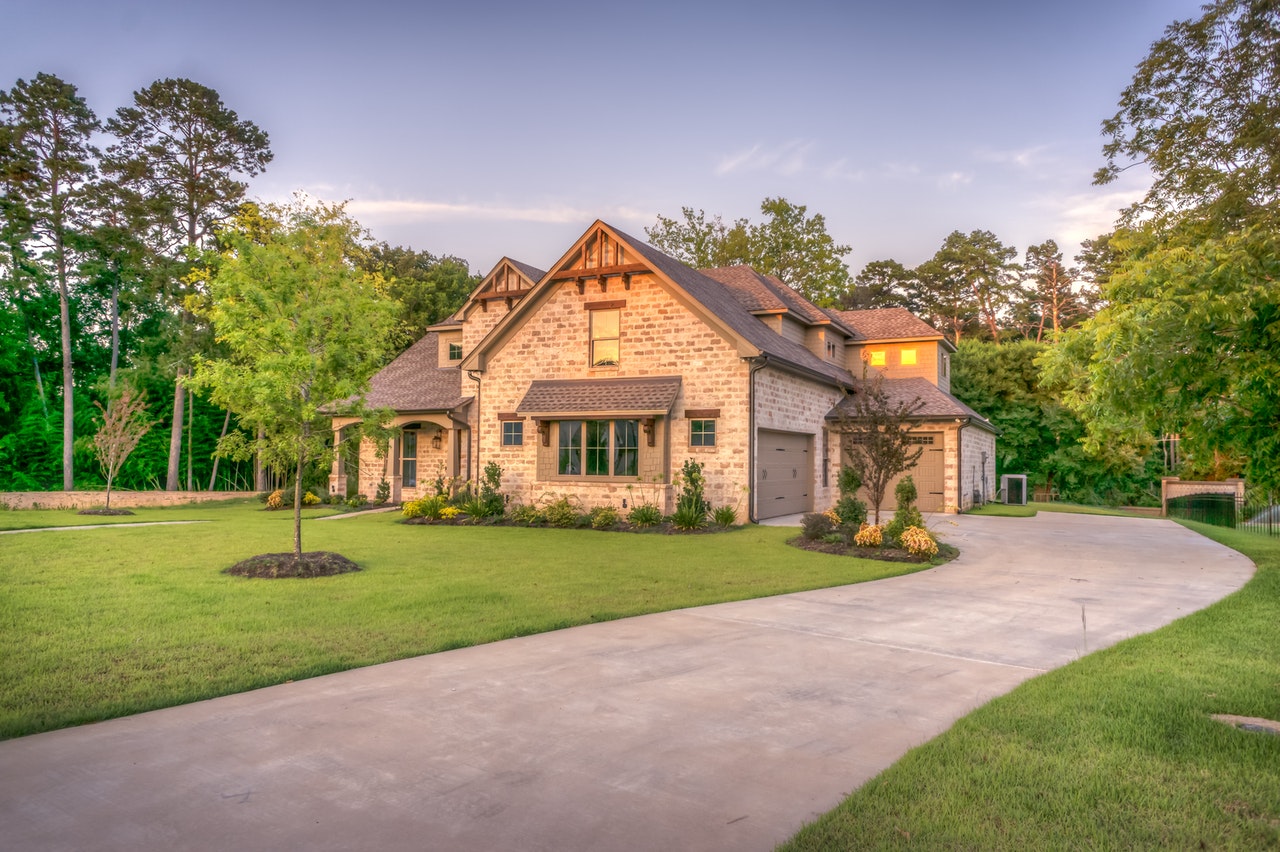 Change Up Your Driveway
Your driveway should get some attention, too. First, check if the concrete has any cracks. If there are any, you should fix them up to good condition. After that, you can apply some sealant on the surface. The resin coating makes the concrete look smoother and shinier. Besides that, you can add some improvements. Lights can make the driveway visible at night and makes things easier when trying to walk to the house. Place LED light strips on the side of the driveway, and that should be enough. You can also change the layout so that it looks more impressive than just flat concrete paving.
While many homeowners boost their house's curb appeal for selling purposes, this doesn't mean that you are selling when you upgrade your home this way. It can just mean that you want your place to look impressive. Being proud of your house can be worth the amount you spend on the improvements. But if you are not selling, affordable upgrades are a better choice than going all the way.