A man cave is a place where a man can be himself. It's a space where he can relax, hang out with friends, watch sports, and generally do what he wants without worrying about anyone else.
If you're in the process of building your man cave, or even if you're thinking about it, this article is for you. We'll cover everything from the essentials to the little details that will make your space truly feel like home. So read on and get ready to create the ultimate man cave.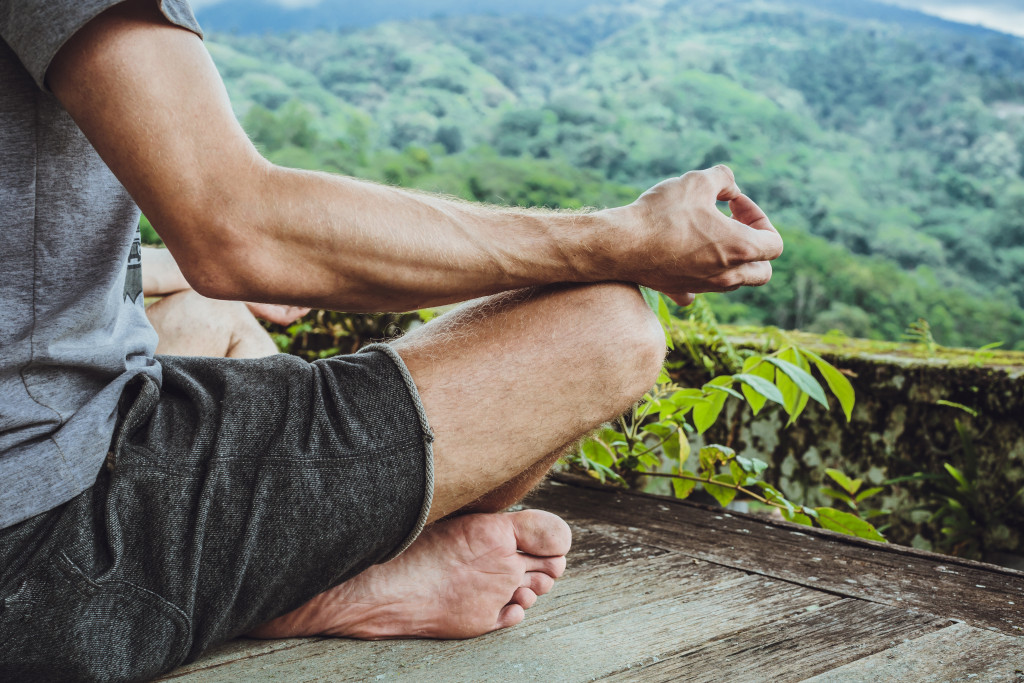 Plan According to your Needs
Before you get started building your man cave, it's crucial to have a solid plan on what you want to create. Once you have the basics in mind, you can start planning how everything will work.
How much time do you usually spend at home? If most of your time is spent hanging around the house, think about making your man cave a multipurpose space. If you spend most of your time doing work, then be sure to include an area where you can take care of business.
You can do many things with a spare bedroom or an unfinished basement. If you're creative and dedicated, the possibilities are endless. Just make sure that whatever you choose fits your needs and lifestyle.
Consult with a Professional
It's best to get a professional opinion before you get started building your man cave. A residential architect will help you create a unique and functional space for your needs. They'll tell you if something is even possible, which is especially important if you want some extra unusual features in your man cave.
Even if you have an idea of what you want, getting expert advice throughout the process is still essential. This way, you'll be able to make informed decisions about proceeding with your design. Also, make sure that any professional contractor involved with building your man cave will be familiar with all relevant fire, plumbing, and electrical codes.
Customize the Layout
The layout of your man cave is just as important as what you're putting inside it. You want to make sure that everything is in easy reach and nothing is too crowded or too spread out.
A well-designed space will feel open and comfortable, not crowded or claustrophobic. You'll also want to consider where you will use certain items.
The same goes for any furniture or decorating touches you might choose to use. You want to make sure they'll fit the space and your needs and won't look out of place or too plain.
When it comes down to the layout, there's no one-size-fits-all solution. Every man cave is different, so your design should be too.
Choose Colors That Are "Manly"
It's common knowledge that most men don't care much for interior aspects. They know what they like, and they stick with it unless a woman is around to influence them.
Are you going to be the one doing any interior design? If so, consider choosing some colors that are more drab and masculine. Sage green is a perfect example of this, as is brown or gray.
If you're not designing the space yourself, you'll need to take any advice from your significant other with a grain of salt.
Create an Eye-Catching Entranceway
There is usually more than one entranceway to your man cave, so make sure each is different and has its style. A lovely, solid door with some decoration will help give the space that established look; it also makes it easier for guests to find the right spot.
If you have a separate entranceway, make sure it reflects the rest of your man cave. If not, look for interesting decorating pieces inside the actual room that can tie everything together.
Don't forget about lighting as well. Every entryway should have an overhead light and a switch near the door.
Build within your Means
Make sure that your design is feasible and practical for where you live. If you're thinking of adding on to the house, make sure it's worth it financially and practically. You don't want to spend more money or effort than you need on building a man cave. It should be functional, not extravagant.
However, consider all possible options before you take anything off the table. Sometimes it's worth spending a little more to get what you want rather than settling for something that doesn't quite cut it.
Now that you know the basics of building the ultimate man cave, it's time to get started on your project. Be sure to take everything into account and customize the design to fit your individual needs.
Most importantly, have fun with it! After all, it's your man cave, and you should be able to enjoy it however you want.