Since the COVID-19 pandemic has started, countries, states, and cities have implemented strict lockdown and quarantine protocols. As part of the new normal, social distancing is highly encouraged.
While the global community is still waiting for a vaccine, usual activities are hampered. In particular, gym activities are limited if not discouraged by authorities to avoid an increase of COVID-19 infected counts.
For that matter, every one of us needs to be creative with our exercise routines. Staying healthy and fit is of paramount importance amidst the global health crisis, which is why outlined underneath are some tips on how to stay fit and healthy even without going to the gym.
Create A Routine
Unlike in the gym, your home has a lot of distractions that could hinder you from working out. It is highly suggested that you should schedule a block time for your daily workout activities.
Similar to the gym, you should create a structured routine around your workout. As best as you can, it would be best if you avoided any distractions during your home workout to maximize your time and effort.
By establishing a solid exercise routine at home, you will increase your chance of performing important exercise routines for improved health and fitness.
Rehydrate Throughout the Day
When staying at home, whether working or exercising, you should not forget always to drink plenty of water throughout the day. One of the negligence of most people when staying at home is they tend to forget to drink plenty of water.
Not known to most of us, the best exercise to stay healthy and fit is to drink plenty of water during the day. Without or less water intake, our body cannot simply perform well or do any task.
Every organ, muscle fiber, tissue, cell, or the overall body system requires water to function efficiently. Hence, it would be best if you did not forget to drink at least 15.5 cups (men) or 11.5 cups (women) of water daily. ;
Work on New Skills
If you are used to going to the gym to use gym equipment for your exercise routines, you may learn new skills instead as a substitute during this pandemic. Trying or practicing sports which are unfamiliar to you would be very helpful.
Basketball dribbling, for example can be an alternative exercise routine that can enhance your agility and flexibility. Stationary basketball dribbling drills are a worthwhile activity performed on a court.
If you do not have a space inside your house for this dribbling exercise, you can always try your backyard. For the best experience, having your own backyard basketball court is ideal.
Eat Healthy Foods
Now that you are staying inside your home most of the time, it would be best to start eating healthy foods. If you are used to eating processed foods from fast-food restaurants, you should adopt a healthy menu while at home.
Eating healthy foods such as fruits and vegetables will not only augment your physical attributes, but it will also cultivate your immune system. Having a strong immune system amidst the threat of coronavirus is of great advantage.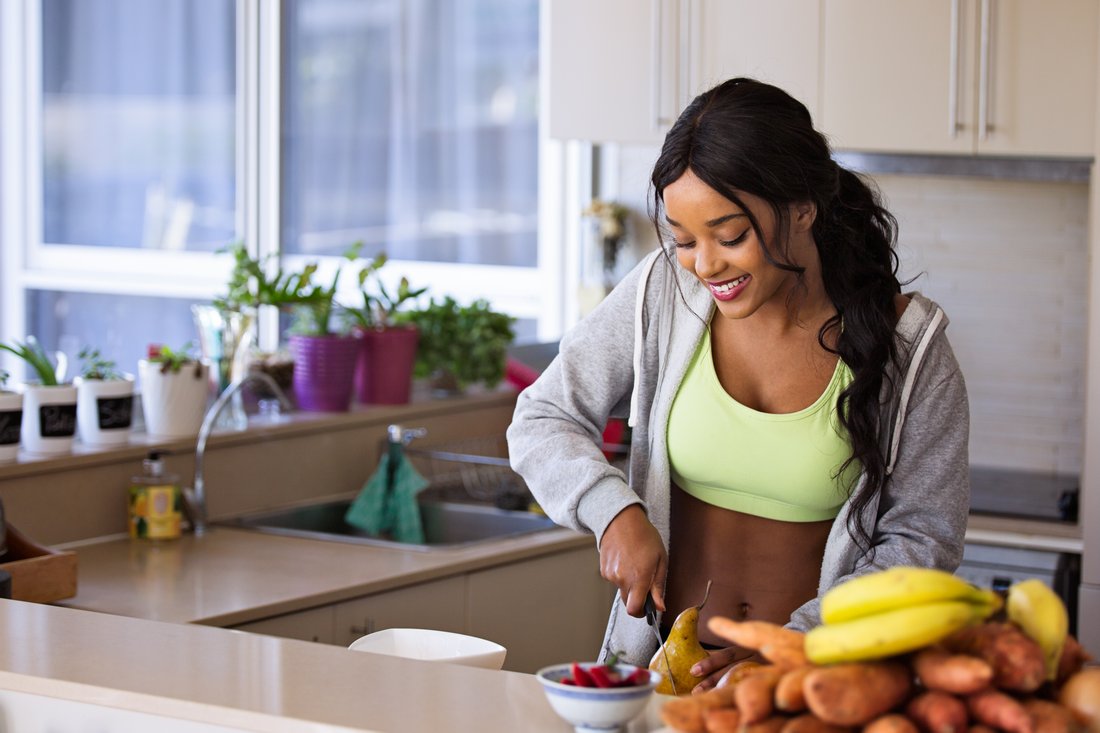 Invest in Your Mind
Staying healthy does not only mean becoming physically fit and strong. Mental health should also be considered, especially for those who are restricting themselves to venture outdoors.
One way of improving mental health is by doing regular meditations. Adding meditative periods during your day will not only improve your mental health, but it will also increase your work efficiency throughout the day.
Additionally, increasing your reading activities while staying at home will also improve your intellectual acuity.
Utilize Virtual Classes
Another avenue for you to stay sharp and healthy while cooped up in the house all day is to participate in online classes. These online classes may vary from yoga classes, Zumba videos, exercise routine tutorials.
Apart from the health benefits, you will also have an opportunity to interact with other people virtually. Thus, decreasing boredom in the process.
Stand Up
One of the commonly neglected health tips nowadays is the reduction of a sedentary lifestyle. Now that you are working at home, sitting on the sofa, or lying on the bed, you should be mindful of your standing hours.
Consider setting a standing desk to allow your body to stand up and break the sedentary cycle throughout the day.
Staying at home is not an excuse for you to stop being healthy and fit. Apart from the actual exercise routines, you may follow the suggested alternative health and fitness activities mentioned above.