Malibu is a small town on the ocean, with about 13,000 residents living in this community. It is one of the most expensive places to live. Zillow reports that the typical property value in Malibu is $3.5 million, up 7.2% from last year.
The price of a beachfront home is determined by various criteria, including whether it has an ocean view and how close it is to the shore. Furthermore, the size of the house has an impact on costs.
According to payscale.com, the cost of living in Malibu, California is 626 percent more expensive than the national average, says payscale.com.
If you enjoy the sound of quiet ocean waves lapping against the sand and gorgeous vistas of the blue sea, it's time to call luxury home builders in the Malibu area to make your dream beach house a reality.
The Advantages of Living in Malibu
There are several advantages of living in this area. The first one is how accessible it is. The Pacific Coastal Highway (PCH) leads straight into town, and it takes less than 50 minutes from downtown Los Angeles. Driving home to your beach house every night should not be a problem if you're running a business in Los Angeles.
Beaches
Another benefit of living in Malibu is the gorgeous beaches. People come from all around to enjoy them year-round, but this isn't just for show. The fact that these beautiful beaches are public means that they're free to enjoy whether you live here or not.
Beach culture thrives throughout the city, and if your home is on the beachfront, you can enjoy it all year round.
Views
Yet another benefit of living in Malibu is the views. With many homes on the coastline, you can see gorgeous water and mountain views from your patio or balcony. You'll never get tired of watching the sunset or waking up to a breathtaking view.
Amenities and Activities
There are plenty of activities for everyone in Malibu. Whether you enjoy surfing, hiking, sightseeing, or simply relaxing by the water, chances are you can do it here. Many of these activities cost money, but you can also enjoy them for free.
If your home is on the beachfront, you don't even have to leave your yard to go surfing or kayaking! Several tours will take you out to sea and show you some of the best sights along the coastline as well as lessons for those who are new to the area or sport.
There are also hiking trails nearby if you want to go on a more natural adventure. Staying active is easy in Malibu, and most residents enjoy working out at the local gym.
Dining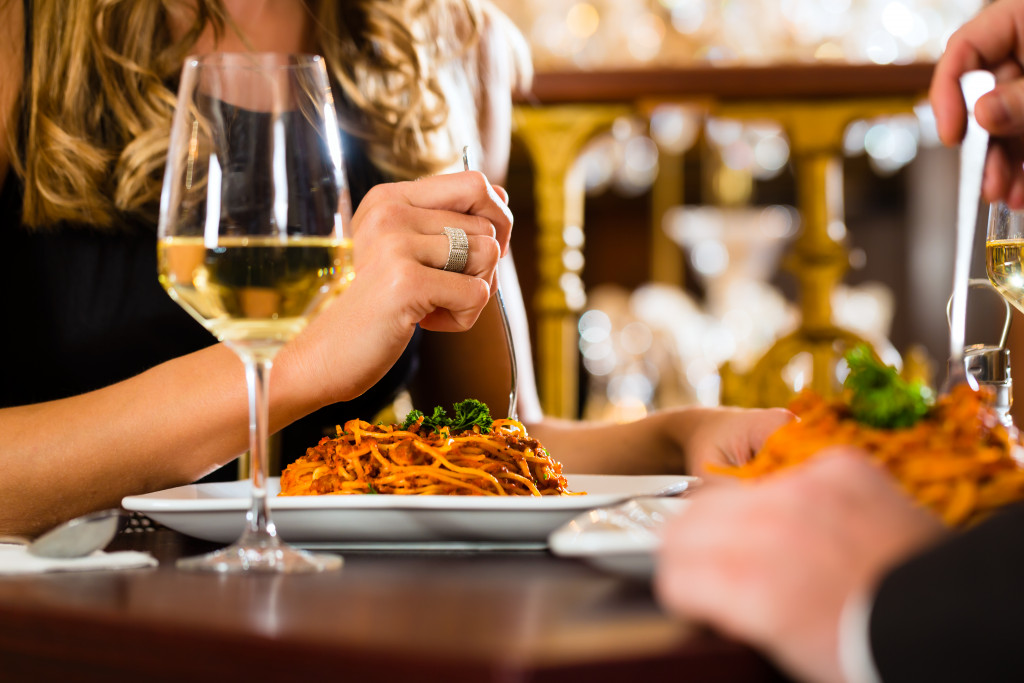 Eating out is another popular activity here, with plenty of delicious restaurants around town for every cuisine. When you're on the west coast, it's only natural that you'll want to eat crab and lobster regularly. You can also enjoy shrimp, and other seafood treats here as well.
If you're looking for a place to eat dinner after a long day at work, there's no shortage of places to choose from, and most restaurants offer a special happy hour menu if you're in a hurry.
If you prefer something more relaxing, there is always the option for drinks after work or with friends when the weekend comes around. There's never a dull moment when living in Malibu.
If you'd rather cook, groceries are available at several local shops, and there is a farmer's market on Sundays. Stop by and pick up some fresh fruit and vegetables to complement your dinner.
Weather
Living in Malibu, California, gives you access not only to stunning views of the ocean but also a year-round temperate climate. With an average high of 70 degrees Fahrenheit and lows of 49 degrees on winter nights, there is rarely a time when it's too cold or too hot for anyone to enjoy living here year-round.
Shopping
Many people love living in Malibu because of the nearby shopping centers. If you need to run errands before going home for the day, there are plenty of stores and malls nearby where you can shop until you drop. With a wide selection of clothing stores from which to choose, it's easy to get whatever your wardrobe needs right in town.
Luxury
Malibu is a highly desirable community for affluent individuals. If you choose to reside in Malibu, you'll be free from all your daily worries and ready to embrace the sunny Californian weather by the beach all year. Malibu has it all from the outdoors to the shopping centers, dining options, to entertainment venues. You can live your dream lifestyle without ever having to leave your hometown.
If you're looking for a luxurious place to build a home, settle down, and start a family, Malibu can be that place. It's a relaxing getaway from the city close to nature and offers all the amenities and advantages of beach living.