Surviving a pandemic and getting vaccinated against it are probably your biggest achievements to date. They may have nothing to do with your career or finances, but last year, we learned that the little things we took for granted matter. Going out, working in the office, and running errands put structure in our lives more than we realize. But the pandemic took all of those away from us. We might've been safe at home, but we were also stressed and anxious.
Thankfully, vaccinations in the U.S. are progressing fast, but it turns out that we can't relax just yet. Despite some U.S. cities reaching herd immunity, the pandemic is far from over. The COVID-19 virus has mutated yet again, creating a new strain called the delta variant.
While the delta variant won't likely cause another full lockdown, it's safer to keep staying at home. The new strain of the virus spreads faster than the previous variants, and it's affecting many children lately. What's more, Dr. Anthony Fauci predicts that things are going to get worse in the coming months. The only way to prevent more cases is for 90% of the U.S. population to get vaccinated. We may also need booster shots to protect ourselves better.
The rate at which the delta variant spreads is causing the same anxiety we've felt last year. What could you do this time to stay sane and healthy?
1. Go Old School: Play Board Games and Puzzles
If you didn't play board games or puzzles during last year's lockdown, consider doing it this time. Board games are actually making a comeback. In Germany, 2020 was a record year for their country's board game and puzzle producers. Maybe you could support America's board game and puzzle makers, too.
Though no one's stopping you from playing Snakes and Ladders or Tetris, there are also grown-up games adults like you will enjoy. If you're already sick of Cards Against Humanity, try Hedbanz Adulting. It's a game where one adult puts on a headband with a card containing a word that they have to guess. It makes for a great drinking game, so you and your fully vaccinated friends should try it.
If you also need a more family-friendly game, Hasbro Clue Game is highly recommended. It's a mystery board game that will get your brains exercising. It's actually a classic game, but odds are Gen Zers haven't heard of it yet. As such, playing it will be a fun way to make your kids experience a bit of your childhood.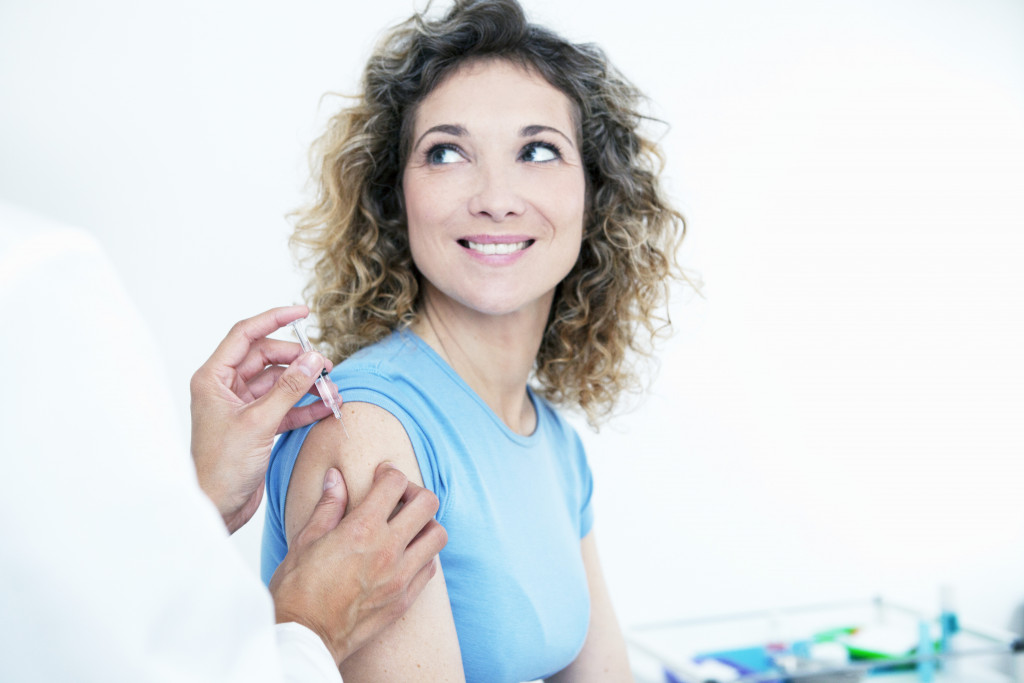 2. Explore the Outdoor Safely: Go Cycling
Since fully vaccinated people are almost free to go out like normal, it should be safe for you to go cycling. The activity became popular in London and Berlin during the pandemic. And it's easy to see why. Cycling allows you to explore the outdoors while social distancing. It's also a good aerobic exercise. Just don't forget to put your mask on before cycling, unless your city already allows going mask-less in open-air areas.
3. Dance Like No One's Watching
Dancing is a form of exercise you probably never considered, as it's attached to femininity. But there's no reason for men to shy away from dancing. Grooving, popping, or krumping has amazing fitness and mental health benefits.
Most types of dance exercise different muscle groups, such as your core, arms, legs, and glutes. It also improves your flexibility and strength. So if you secretly love dancing, don't be shy to be more open about it now. More guys should feel proud of liking things that aren't conventionally manly. Showing off your dancing skills or playlist can allow you to spread positive vibes during this tough time.
4. Spruce Up Your Home
Home remodeling was a big trend last year. Many people revamped their kitchens and bathrooms to make their homes a more healing and fun environment. If your abode didn't get any TLC last year, maybe it could use one now. Chances are you'd be working from home for the rest of the year anyway. If you have a small space that seems to lack flexibility, maybe all it needs is a sophisticated central air conditioning system. You'll be more inspired to do different things in a cool space. You can set up a small work-from-home nook there, or a smart entertainment system.
Pandemic home projects have remarkable mental health benefits. It creates a welcome sense of distraction, and a sense of accomplishment once you're done. Plus, it lets you enjoy your home in ways you've never done before.
With a newly remodeled space, fun exercise routines, and interactive games, the worsening pandemic can weigh less in your mind. Focus on doing things you enjoy, and you can maintain a healthy balance in your life for the rest of the time we have to fight the virus.