In a time when the mass production of generic commodities is the trend, the challenge lies in how individuals can differentiate themselves from others to show their personality. This can include making one-of-a-kind clothes, accessories, or even furniture for their home.
You don't need a degree in interior design to see what kinds of furniture will work for your home and how you can procure these pieces. All you need is a good eye and a creative imagination to make your home truly yours without breaking your bank.
It's time to put your thrift shopping skills to use because you're going to hit all the flea markets, garage sales, and outlet stores to find unique pieces that you can upcycle for your home. You can take advantage of these opportunities to hone your love for DIY as well as arts and crafts.
Upcycling is a method of the sustainable movement that aims to give previously loved pieces a new life through repurposing. This initiative is not limited to fashion because you can use it to create a new centerpiece for your living room or to satiate the desire to find one-of-a-kind furniture for your home.
Office Lamps
One of the best places to find old pieces you can upcycle for your home is through commercial establishments like restaurants, offices, or clinics that are planning to close down. They might sell their furniture for cheap because they won't be using them anymore.
You can find great pieces, such as medical lights or fixtures that still work perfectly but are no longer useful to their owners. One way that you can make this an accent piece in your house is by redesigning the light to appear more vintage instead of clinical.
That strong light can be perfect for your reading nook or workstation, and it can be mounted on the wall or left to stand in a corner. You can also paint or add accessories to it so that it won't look out of place. This way, you will have a unique and bright addition to your home without the expensive costs.
Window Frames
If you live near barns or junkyards, then the chances of you finding broken window frames are higher. You can take this opportunity to use the broken frame, which would otherwise be junk, to create something beautiful and useful for your everyday life.
For instance, you can turn the broken window frame into a message board where you write important reminders and post your monthly bills. If you're feeling extra, you can also attach pegs on the bottom part of the frame where you can hang your scarves, hats, or keys.
What you can do is clean and varnish the wooden panes to ensure that the board will last a long time. After that, you need to paint the glass with black chalkboard paint so that you can write on it. The important thing is that your frame isn't water-damaged or eaten by termites and you're good to go.
Oil Barrels
Make your trip to the junkyard worth it by looking for oil barrels that you can clean and upcycle for your house. This is a durable container that isn't usually used as furniture, particularly because it doesn't provide a homey or comforting feeling. But that's something that a little paint and design can fix.
Put your imagination to the test and think of ways that you can use this barrel. For instance, you can cut it open on one side, insert shelving, and have yourself a rugged-looking storage unit or side table. You can also use it as a mini bookshelf for your room, especially if you're going for the nautical theme.
If you're into gardening, you can also use this barrel as a quirky plant box. You can cut the barrel in half and use both halves to make a new home for your plants. And because this is made of durable material, it won't easily degrade even if it's always wet with moisture.
Vintage TV Sets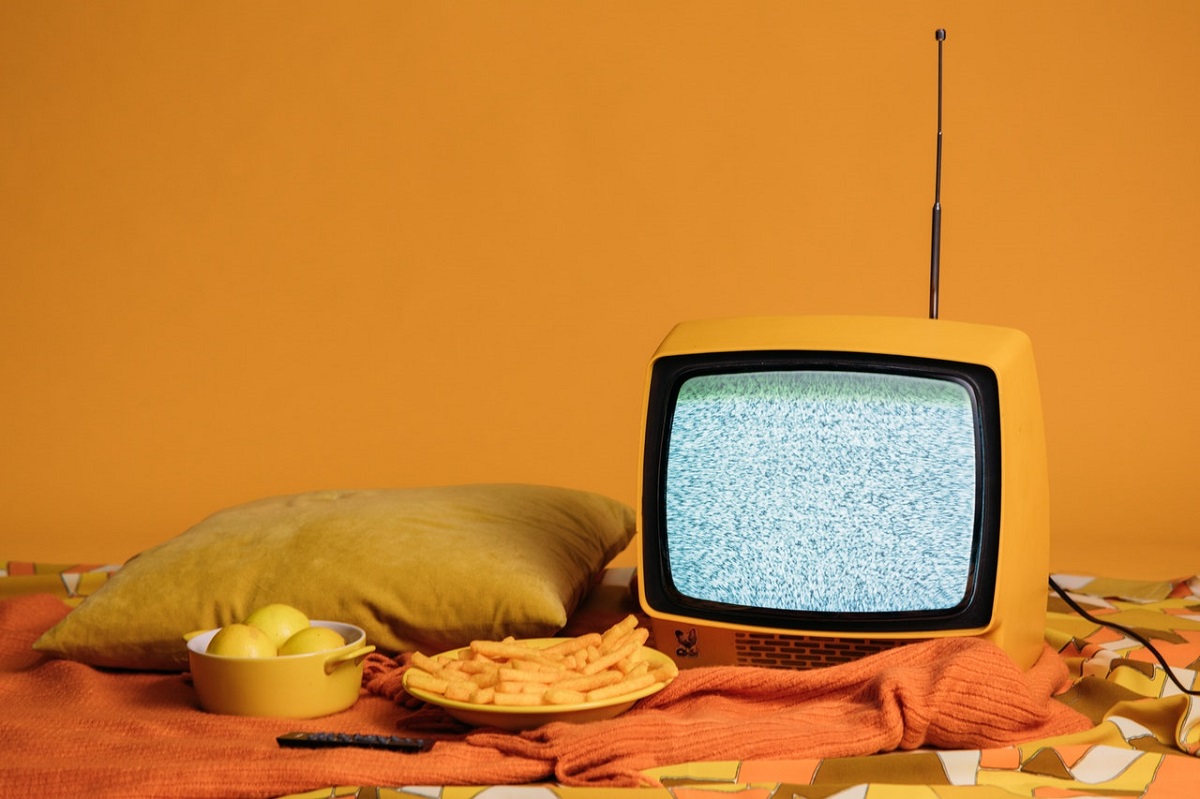 Upcycling thrift finds isn't limited to furniture for humans because you can also make it for your pet. This is perfect if you allow your pet to live inside your home instead of in the backyard. You can create a pet bed for your cat or petite dog out of a vintage TV set.
To do this, you can buy an old TV set from pawnshops or vintage merchants that sell it for cheap. Then you will need to hollow out the casing so you will be left with an empty case. Once you have done that, you can design the set with whatever you want to have a quirky and retro pet bed in your home.
Having good furniture shouldn't be heavy on the wallet, especially not when you can create your own from repurposed items. These are even better because you put in the work to make your renewed furniture beautiful and unique. You can even turn upcycling furniture into your new hobby if you enjoy it so much.