Our homes serve as peaceful dwellings and a refuge for our tired minds and bodies. The expanding field of neuroaesthetic research led to the growing understanding of our biological processes with aesthetic experiences. This global movement led to the growth of design and architectural trends focused on wellness-centered living. As a result, this pushed the design industry to look for modern approaches that will evoke a sense of refined simplicity in our living spaces.
Wellness design has become a growing trend even before the onset of the COVID-19 pandemic. It only reached massive popularity when people began to spend more time in their homes while finding ways to make their living spaces work according to their emerging needs.
Since we are now spending most of our time at home, it only makes sense that we make them more livable. Whether you're planning to renovate or build your home, now is the opportunity to make your domestic living more wellness-focused for the family. Here are some ways to promote wellness in living spaces.
Meal preparations
The best way to start is in the most frequently visited part of the house: the kitchen. While the kitchen is the busiest place, most of them are poorly designed. A kitchen should be inviting to make it easier to prepare delicious and healthy meals and promote healthy eating. It should also meet the space challenges and multitasking needs of the family.
Since everyone is quarantining at home, family members are busy with remote work and online classes. This emerging need should give way for quieter spaces, where no one hears the sound of loud appliances and activities around the house.
A brick accent wall for the kitchen will give those boring white walls a warm and rustic charm. The 3D texture of the faux bricks gives off a substantial character to bring you closer to nature. Ethically sourced products, such as metals, raw wood, and raw stone, add luxurious accents that will resonate strongly among homeowners. You may also look for appliances with ultra-quiet ventilation and wall covers that absorb loud sounds.
To encourage better meal preparations and healthy eating in the kitchen, make sure to add multiple workspaces at least three to four feet long. You may also add a spacious area for the cooktop and sink. This way, you can prepare meals without moving too much. There's also enough space to allow a family member to help you around the kitchen.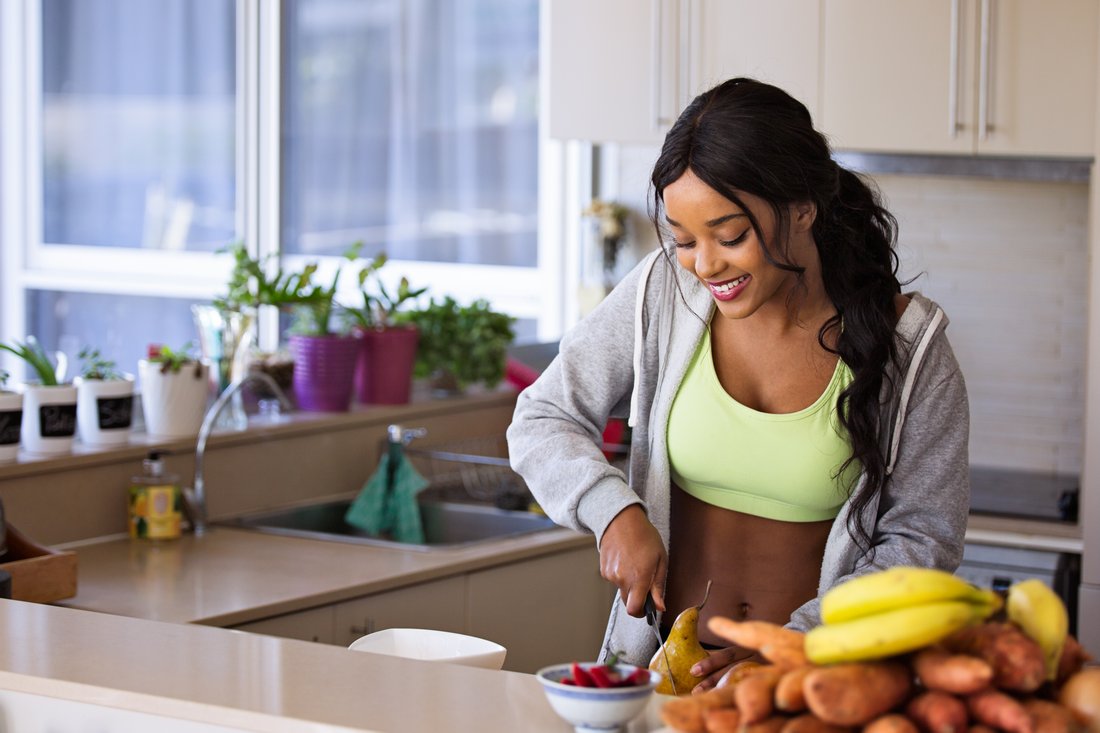 Lighting sources
Light and color levels in our homes have a remarkable effect on our emotions, including our moods and sleep patterns. With so many hours spent indoors, lighting will play a huge role in home living during the pandemic. But as we stay indoors, we become at risk of mental health issues, such as seasonal affective disorder, caused by lack of access to natural light.
Circadian and biodynamic lighting is becoming a huge trend that involves the use of artificial lighting to promote the biological impact of natural light on our sleep-wake cycle. Apply this to your home by using artificial skylights with the same features as natural lights. This works for homes with limited to no access to sunlight and windows. New light fixtures such as side and floor lamps with color-changing features are also great additions to the bedroom.
Applying window treatments also provide support to circadian rhythm and better light management. For seniors at home, it is best to add lights in small spaces to ensure safety. These include the vanity, stair rails, kitchen cabinets, and under the beds.
Nature in design
As people avoid crowded and public spaces during the pandemic, our homes have become our constant sanctuaries. This gave way for gardening to become a popular pastime while in quarantine. The houseplant boom last 2020 led people to seek immersion in nature-inspired elements such as parks, greenery, and wood.
The benefits of adding natural elements indoors offer plenty of benefits for our health and well-being by increasing creativity and productivity and reducing the risks of heart rate, blood pressure, and stress.
The easiest way to bring nature closer to your home is to have plants or grow your own garden. The Internet offers plant-care education to provide tips on how to incorporate houseplants in your living space.
Whether you're looking for a place for relaxation or channeling your inner creativity, building a healthy living space goes a long way for our overall wellness. From colors and textures, a wellness-focused home creates a comfortable space that will not compromise its character.