The recent pandemic brought us to a certain level of awareness we never imagined we would be. It surprised us in many ways and challenged us physically, mentally, and financially. One of the most concerning aspects that arise upon the start of quarantine is cleanliness. It has created panic upon the announcement of lockdown in almost all areas in the world. People tend to rush into the groceries, hoard the things they thought they need from disinfectants and food down to tissue papers.
Many of us have been paranoid about how to ensure that our house is clean and free from any possible viruses. The best thing is that people became more vigilant when it came to cleaning because it helped in controlling the spread of viruses. But how can we really ensure if our homes are clean enough? Here are some things you can do.
Use the Right Disinfectant.
The effectiveness of a product cannot be measured without using it. True enough that we really can't say if a product is effective without using it but, There are many products that can destroy viruses, but they must meet the EPA's Emerging Pathogen Policy. This is just one method on how we can ensure that such a product contains effectiveness.
It is also important to choose a product according to its reviews. You can read reviews of its consumers first before deciding to buy one. Also, what you can do is to seek those brands which are trusted for years now. Keep in mind that there are disinfectant products that need to stay wet when applied. It has to stay what and where it is upon application for about several minutes to ensure it will be effective. Do not wipe it with a dry towel immediately.
For your guidance and best usage of the product, make it a habit to read the directions first. It is also for you to avoid damaging your items or furniture at home.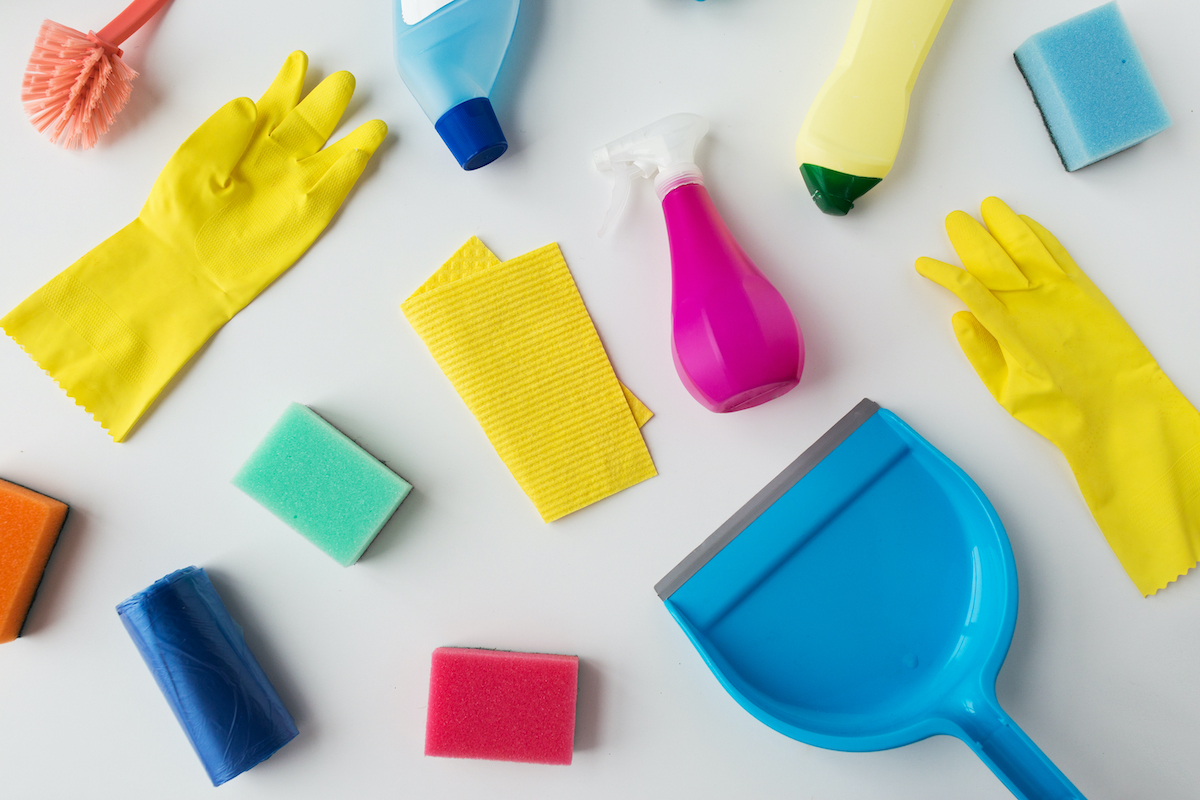 Never Miss Out An Area.
It is good to know the areas of your home. In the long duration of quarantine, one might have plenty of time to explore what's in their house or if there are areas at home that they have not yet reached or visited in a while. Knowing areas of your home is not just learning where you keep your stuff, but it also means understanding why certain areas were built in a certain way.
Know which areas accumulate the most dust, whether it's from your windows or doors. Check which rooms are not reached by the sunlight, which areas would be prone for mess and neglect, and which areas will have more foot traffic. Then you can plan how you could clean the house and in what order. You should also remove everything in the house that is clutter. These objects can accumulate dust, so the more clutter you have the more dusty a house is.
Next is to put back items onto their proper places. This way, people occupying the house would know where to get and return such items. Then the next move is to dust then disinfect. No item should be overlooked, from the sofa, TV remote, sofa, tables and even the wood fireplace inserts, even if it is close to the fire. Then it would be best if you informed everyone that they should become more self-aware of the state of cleanliness in their environment.
Don't Forget the Laundry.
Clothes could protect you, but they could also carry bacteria and viruses into any home or building. It would help if you assumed that the virus can survive on your clothes for up to 24 hours. If you plan to go outside, make sure to wear a jacket or trousers that would serve as your protective gear. Remove them before entering your home, and make sure to change clothes every day.
Practice Regular Personal Hygiene.
The most important thing to ensure during this pandemic is to have good hygiene. Make sure to wash your hands or shower after spending some time outside. Before touching anything t home, make sure that you have disinfected your hands and shoes. It's best not to touch your face with your hands, so make it a vital part of your personal hygiene.
The pandemic taught people many things, from being practical to being strong enough mentally to endure months of lockdown and anxiety. Having your house possibly clean all the time is making it a home for your family and loved ones. Always bear in mind that these tips are rooted in such care and love for the people dear to us.