Setting up a home gym can save time and money, especially during the pandemic.
It allows for convenience and personalization of workouts.
Factors to consider before setting up a home gym include space, lighting, essential equipment, storage space, cleanliness, and comfort.
Natural light is ideal for workout spaces; residential window installation services can help improve it.
Investing in quality equipment and maintaining cleanliness is essential.
Going to the gym can be time-consuming for men with a busy daily schedule. But with the pandemic, the gym options have become quite limited. Therefore, having a home gym can be a great solution and help save time and money.
Having a well-equipped home gym can motivate men to keep going and stay committed to their fitness routine. With the right equipment and layout, men can ensure that they maximize their workouts and achieve their goals. Here are some tips for men interested in setting up a functional home gym.
The Advantages of Having a Home Gym
There are various benefits to having a home gym, including convenience and personalization. One of the most significant advantages is that you can work out whenever it's most convenient without worrying about gym hours or travel time. This can be especially beneficial for men with busy schedules or those who prefer to work out in privacy.
Additionally, setting up a home gym allows for personalization and customization. You can choose the equipment that works best for your fitness goals and budget and design the layout to suit your preferences. Plus, you won't have to wait for machines or deal with overcrowding like at a commercial gym.
Factors to Consider Before Setting Up Your Home Gym
Before setting up your home gym, consider a few essential factors.
Consider Space and Location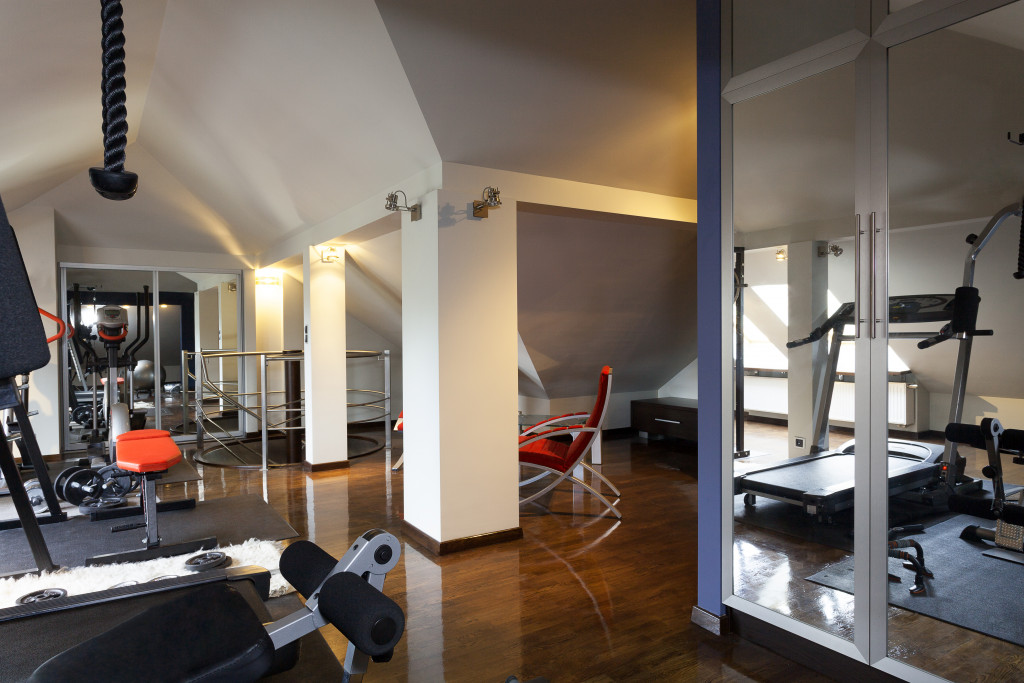 The first and foremost thing to consider when setting up a home gym is determining its location. It is essential to have enough space for the equipment and ensure the location is quiet and does not disturb other occupants in the home. It is also essential to ensure there's enough natural light and ventilation. A well-lit workout space can help keep the user motivated and focused.
Think of Lighting
Ample light is essential in any workout area to reduce the risk of injuries and ensure proper form. Natural light is ideal as it's free and can create a more inviting atmosphere. If your ideal gym space doesn't have enough natural light, consider replacing your windows with larger ones or adding more windows to let in more light.
To start, you need to hire residential window installation services to assess your home and provide the best solutions for natural light. They can also help install energy-efficient windows to reduce electricity costs and maintain a comfortable temperature in the gym.
Invest In Essential Equipment
The next step is to make sure you have the essential workout equipment. Some basic equipment includes dumbbells, resistance bands, stability balls, a bench press, a squat rack, and a cardio machine, depending on personal interests. Investing in quality, durable equipment can ensure it lasts long and can withstand frequent usage.
Plan for Storage Space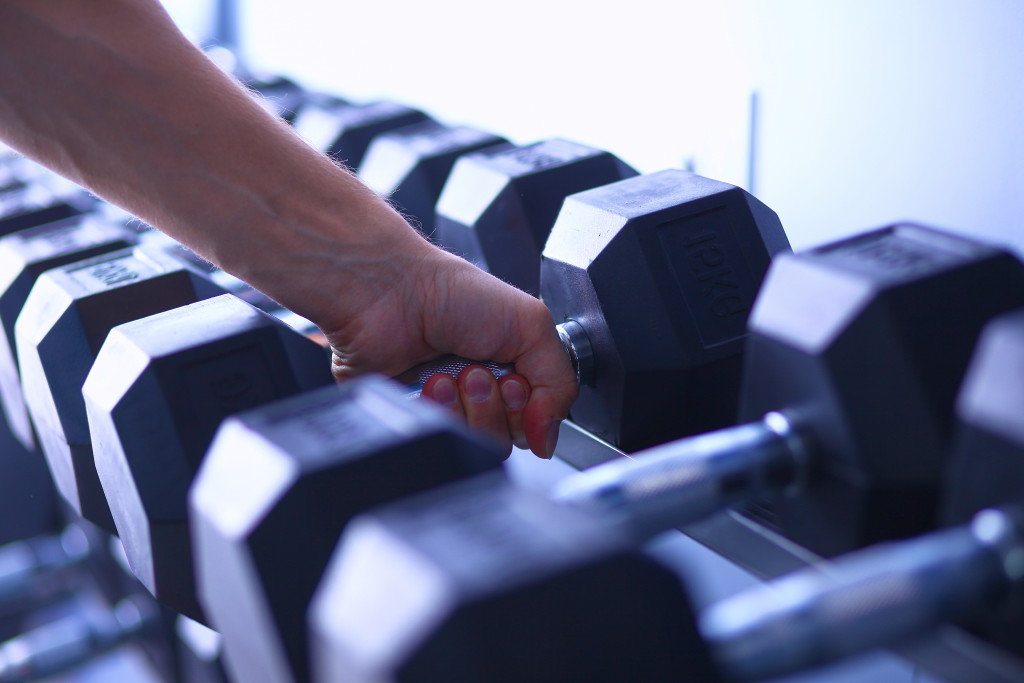 It's critical to have sufficient storage space to store the equipment when not in use. If the equipment isn't stored correctly or left lying around, it can create clutter. This takes up valuable space and can pose a risk of injury to occupants. Plan for sufficient storage space to keep the equipment and any other gear needed during workouts.
Keep the Space Clean and Hygienic
Maintaining basic hygiene is an essential aspect of having a functional home gym. Men should wipe down equipment after use and maintain cleanliness to avoid any risk of infections or diseases. Ensuring the room is well-ventilated is also essential to prevent any foul odor or mold.
Create a Comfortable Atmosphere
Lastly, make sure to create a comfortable environment similar to commercial gyms. This can be done by investing in comfortable flooring and mirrors. Good music can also provide motivation and help put one in the right mindset. Installing a television can also help keep users engaged during high-endurance workouts.
The Bottomline
Setting up a home gym can provide many benefits, like saving time, money and flexibility. Men can use these tips to create a functional and productive workout space. By investing in quality equipment, creating a comfortable environment, and maintaining basic hygiene standards, men can stay motivated and get the most out of their workout routines. Moreover, it doesn't take too much to set up a fully-equipped home gym, as long as forethought is put into the process before it begins.