The classic white shirt is a versatile masterpiece in men's fashion, essential for a well-rounded wardrobe.
Leather jackets symbolize various subcultures and movements and remain a steadfast trend in men's fashion.
Denim jeans have become a universal staple in virtually every wardrobe due to their adaptability.
Suits have defined men's fashion for centuries and speak of timeless elegance when well-fitted.
Tuxedos symbolize luxury, style, and aristocratic finesse and are essential for formal events.
Fashion trends come and go, but certain styles stand the test of time. These enduring trends are staples in a man's wardrobe, offering classic appeal and versatility across seasons and occasions. Investing in these timeless pieces ensures a style that resonates with sophistication and ease, no matter the current fashion climate. Below, discover five fashion trends for men that never fade, ensuring you're always in vogue.
1. The Classic White Shirt
The classic white shirt is a versatile masterpiece in men's fashion, essential for a well-rounded wardrobe. Its simplicity is its strength, offering a clean, crisp look that suits various occasions.
The white shirt lays the foundation for countless style options, from formal business meetings to casual outings. Pair it with a business suit for a professional look or jeans for a casual yet refined appearance. The key lies in selecting a high-quality fabric that offers comfort and longevity, ensuring your white shirt maintains its allure over time.
Moreover, this wardrobe staple transcends seasons. It's a necessity that provides the perfect canvas for layering in cooler climates or standing alone in warmer weather, a testament to its enduring appeal and functionality.
2. Leather Jackets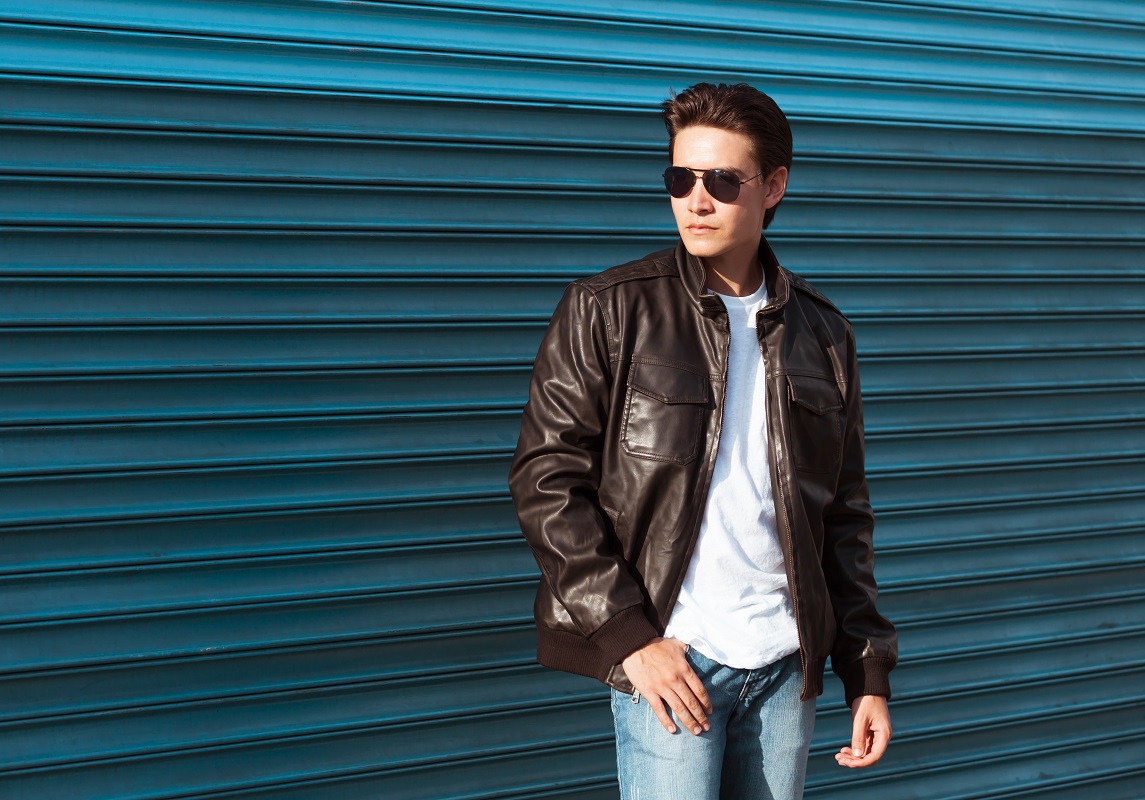 Since their inception, leather jackets have symbolized various subcultures and fashion movements, and yet, they remain a steadfast trend in men's fashion. They're the epitome of cool, lending a rebellious, rugged charm that's irresistibly alluring.
Here are tips for styling with leather jackets:
Pairing with Denim
A leather jacket paired with denim jeans is a classic combo that never goes out of style. Try pairing a black or brown leather jacket with dark-wash jeans for a casual, street-style vibe. Add a white or graphic tee under the jacket, and complete the outfit with boots or sneakers.
Team Up with Trousers
Pair your leather jacket with slim-fit trousers or chinos for a more formal look. This combination exudes a sophisticated edge that is perfect for dinner dates or evening events. Opt for a monochromatic look by choosing trousers in a color that complements your jacket.
Layering with Sweaters
When the temperature drops, a leather jacket over a sweater is an excellent way to stay warm while maintaining style. Choose a thin, fitted sweater to avoid a bulky look. A crew neck or turtleneck sweater in a neutral color works best.
Accessorizing Your Jacket
Accessories can further enhance the appeal of a leather jacket. Add a scarf during cooler months or a pair of sunglasses for a cool, casual look. A stylish watch or leather gloves can also make a distinctive style statement. Remember, when it comes to accessorizing, less is often more.
3. Denim Jeans
Perhaps no piece of clothing has revolutionized modern fashion quite like denim jeans. Originating from workwear, they've become a universal staple in virtually every wardrobe.
The magic of denim is its adaptability. Whether you're aiming for a casual day out or a semi-formal evening, swapping out top layers and footwear adjusts the entire vibe of your outfit. From the sleek appeal of slim-fit jeans to the relaxed charm of a straight cut, finding the cut that fits your style and physique is crucial.
Investing in quality denim ensures you get jeans that fit well and withstand the test of time. Remember, classic blue is a universal favorite, but having a range of shades adds diversity to your wardrobe.
4. Suits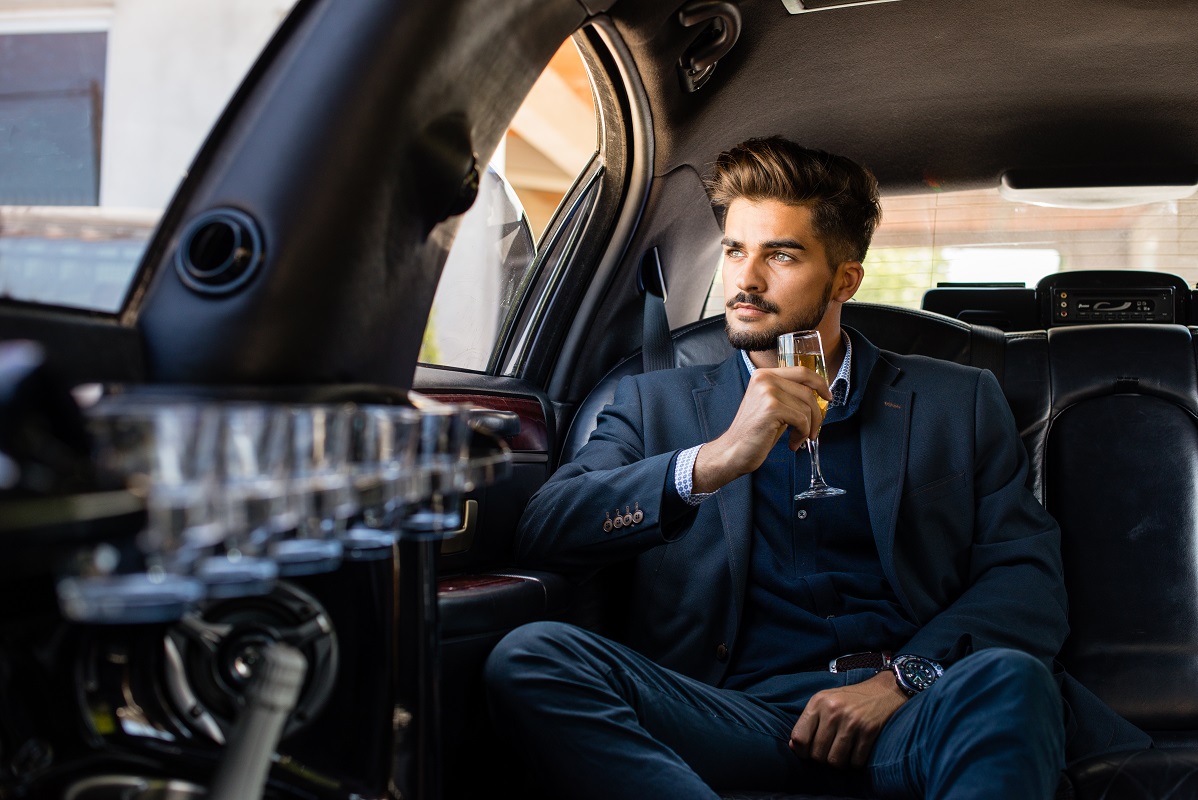 Nothing speaks of timeless elegance quite like a well-fitted suit. It's the go-to ensemble for every man who wants to exude sophistication, confidence, and charm. From boardrooms to ballrooms, suits have defined men's fashion for centuries.
The suit's power lies in transforming your presence, making you look taller, slimmer, and sharper. The key is in the tailoring — an ill-fitting suit can break your style, while a tailored piece can define it.
While trends in suits change, certain classics remain. A solid black, navy or grey suit works well for most formal occasions. Pay attention to the details: the lapel size, the button stance, and the fit around your shoulders — all these elements play a role in the suit's overall look.
5. Tuxedos
Tuxedos stand a class apart, reserved for the most formal and refined events. They symbolize luxury, style, and aristocratic finesse, an essential inclusion for the man who frequents black-tie events or wishes to make a statement at a formal gathering.
While owning a tuxedo adds charm to your wardrobe, it's not always practical, given its cost and the frequency (or infrequency) of use. Here's where tuxedo rental services come into significance. They offer you the luxury of donning a high-quality, well-fitted tuxedo without the substantial investment of purchasing one.
Renting a tuxedo allows you to choose from the latest styles and fits without committing to the full cost, which is especially useful for one-time events. Remember, the key to pulling off a tuxedo is the fit and the confidence with which you wear it.
To Wrap It Up
In the world of ever-evolving fashion, these timeless trends serve as an anchor for your style. They're safe investments and foundational pieces around which you can build your unique aesthetic. Whether you're donning the classic white shirt for an effortless look, throwing on a leather jacket for an edgy vibe, relaxing in your favorite pair of denim, commanding the room in a tailored suit, or stealing the spotlight in a luxurious tuxedo, remember that confidence is the best accessory.