Adulthood can be a life-consuming experience. But deep down inside, we all believe that we should be paying attention to our interests. It can have a significant impact on our well-being, both physically and psychologically. According to research, every guy should have at least one hobby.
The outcomes of taking up new hobbies are outstanding. Regardless of the kind of interest you choose, you could be in condition, acquire a unique ability and finally perfect it, or even challenge your mind in ways you never have before.
Hobbies
These days, we are often preoccupied with our responsibilities, in addition to the plethora of distractions that we confront regularly. That's why it's great to develop a pastime that turns into a passion.
Having hobbies can help your mental health relax and realign your focus on what you want to do. Many types of hobbies will help you maximize your free time. Some will even help you earn additional income.
Sports
Investing time in sports games can be an excellent alternative to having a sedentary lifestyle. You can even use this opportunity to spend time with your friends, family, and loved ones. It doesn't have to be a serious sports game, but learning the basics and getting your body moving is a great fitness routine that will improve your overall health. More so, it will enhance your critical thinking skills and your physical coordination. Being invested in your chosen sports will help you be motivated for whatever comes ahead.
Gardening
Some men are into landscaping. They test and try things that they see on the social media pages in their backyards. You could learn many things on the web about gardening. Spending time with nature will help you cherish the miracles of life, especially as you nurture your seedlings and watch them as they grow. It's also a heartwarming experience whenever someone will appreciate the results of your hard work.
House Repair
Although all genders now accept this type of hobby, men are most commonly known to be the repair guy of the house. Homeownership entails more than simply peaceful weekends. It takes dedication to maintain your sanctuary secure and working correctly. Making minor fixes is part of the arrangement, and even though you're not a devoted do-it-yourself person, there are a few things around the property you should get to know.
One way to ensure your house structure doesn't fall off, checking your roof and sidings are essential. If you see hanging brackets on the edges, perhaps it's time for professional gutter installation. One technique to keep your house safe from the weather is a straightforward service from a trusted provider.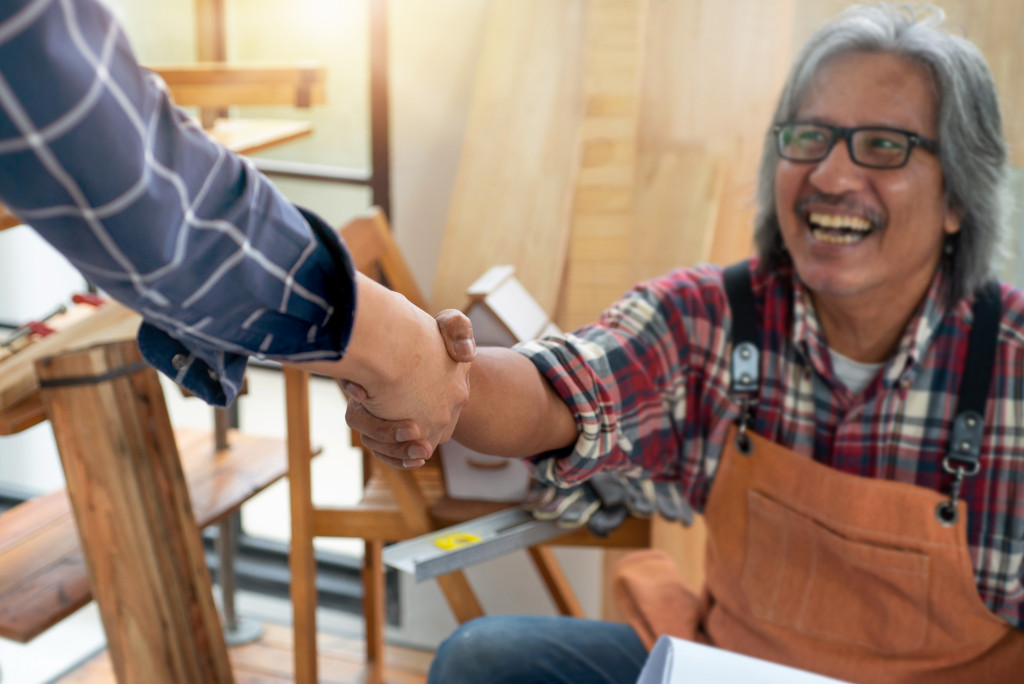 Fabrication
Do you see yourself as some handyperson? Or perhaps you enjoy creating projects using your skills? Maybe it's time to take a leap and build something up for yourself. By fabricating furniture, sculptures, or accessories, you can use your work to reflect your personality. In some cases, fabricators can enjoy their craft while earning an extra income.
Nonetheless, showcasing your talent opens the door to a career-changing opportunity. With enough expertise, people can notice your work and will admire your future projects.
Photography
Other men also have an interest in taking pictures. It is a fantastic pastime to do, and it is a talent that you can enhance. Photography entails more than simply aiming at the camera and clicking the shutter. The passion for taking photos and the techniques that embody the picture is what makes the photographer.
When you get interested in photography, you will begin to perceive the world in a new light.
Automobiles
Most men share a love for cars and other vehicles. And they have a keen ability to understand the mechanics of every automobile part and model.  On the other side, some take their hobbies to the next level. They enjoy customizing cars and show them off on car shows for others to admire.
Generally, men have different wants and needs in life. Nonetheless, they enjoy involving themselves in the things they have an interest in. Sure, career and responsibilities are the top priorities for men. But that doesn't mean that they should not savor life any less.
It is also essential to focus on things they are interested in and take a break from all the hard work even if you don't feel like you have something worthwhile to devote your attention to right now. Or that you're exhausted from work and would like to spend the weekend lying on the sofa. Don't let yourself fall into laziness and start doing things that will enhance your life.