Create a comfortable and stylish living space to enjoy comfort and style at home.
Prioritize your bedroom for a personal retreat that reflects your personality.
Create a functional home office to promote productivity and focus.
Invest in entertainment options such as a home theater system or game room.
Revamp landscaping with low-maintenance plants and trees to enjoy the outdoors.
As a man, your home is your sanctuary; it should be a place to relax, unwind, and recharge. However, with the demands of work and other responsibilities, it's easy for your home life to become chaotic and stressful. This guide will share five tips to help you improve your home life and turn your house into the ultimate man cave.
1. Create a Comfortable and Stylish Living Space
Your living space sets the tone for your entire home, and it should be comfortable, stylish, and conducive to relaxation. Start by choosing furniture that is both comfortable and stylish. Invest in a quality sofa and armchairs, and add some accent pieces such as throw pillows or a rug to bring color and texture to the room.
Here are the benefits of creating a comfortable and stylish living space:
Enjoy Comfort and Style at Home
A comfortable and stylish living space is a great way to relax after a long day. With the right furniture and decor, you can make your home look like it was professionally designed. Invest in quality pieces built to last, so you can enjoy them for years.
Create an Inviting Atmosphere
A well-designed living space will create a sense of warmth and coziness that welcomes guests into your home. Choose soft, inviting fabrics for your furniture and brighten up the room with natural or artificial lighting to create an inviting atmosphere.
Showcase Your Personality Through Decor
Use art and photographs to tell your own story. Choose pieces that reflect your personality and add bold colors or patterns for a unique look. If you're feeling creative, try creating artsy projects to hang on the walls — it's a great way to showcase your own style.
Feel Relaxed in Your Home
Finally, having a comfortable and stylish living space can help you relax and unwind after a long day. Ensure all your furniture is plush and supportive, so you can come home to a space that helps you de-stress. You can create a relaxing atmosphere perfect for winding down after a busy day with the right design choices.
2. Prioritize Your Bedroom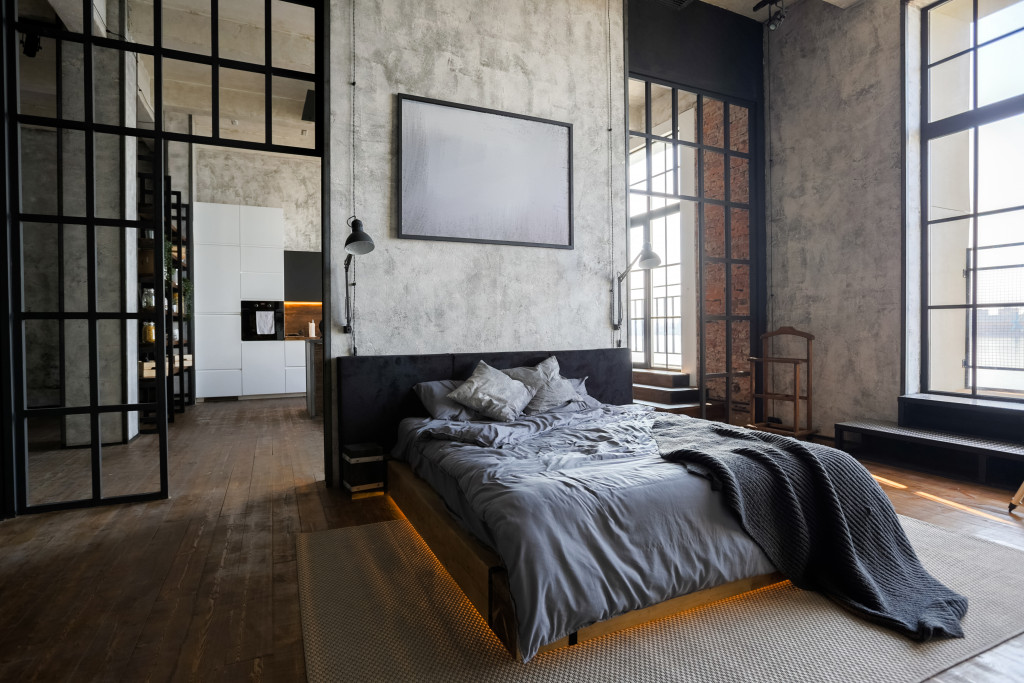 Your bedroom is your personal retreat, and it should reflect your personality and provide the relaxation you need. Invest in quality bedding, including sheets, pillows, and a cozy comforter. Choose a bed that provides ample support and comfort, and consider adding blackout curtains or blinds to ensure a restful sleep.
Personalize your space with artwork, photographs, or other decor that reflects your interests and style. Finally, keep clutter to a minimum and organize your space to promote peace and tranquility.
3. Create a Functional Home Office
Whether you work from home or simply need a space to manage bills and paperwork, a functional home office is essential. Choose a space in your home that is quiet and free from distractions, and invest in a comfortable desk and chair.
Ensure your office is well-lit, and add some personal touches such as artwork or a favorite bookshelf. Finally, keep your space organized and clutter-free to promote productivity and focus.
4. Invest in Entertainment
As a man, you need entertainment options to unwind and relax. Consider investing in a home theater system with a large-screen TV, surround sound, and comfortable seating. Alternatively, create a game room with a pool table, dartboard, or video games.
Consider installing a fire pit or grill area for outdoor entertainment to host barbecues and gatherings with friends and family.
5. Revamp Your Landscaping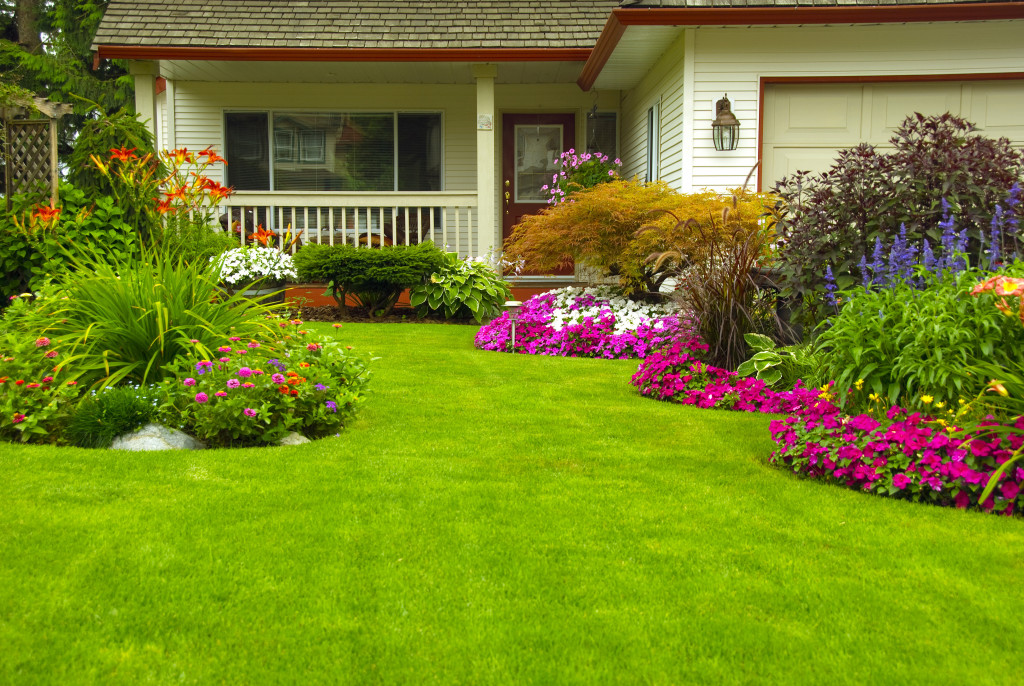 Finally, revamping your landscaping is a great way to improve your home life. Invest in professional low-maintenance landscaping so that you can enjoy your outdoor space without having to spend hours maintaining it. Professionals can assess your space and suggest low-maintenance options such as artificial turf, drought-tolerant plants, or a simple rock garden. They can also suggest the best types of trees, shrubs, and flowers for your climate.
In Closing
Improving your home life as a man requires attention to detail and a focus on comfort, style, and functionality. You can turn your house into the ultimate man cave by creating a comfortable living space, prioritizing your bedroom, establishing a functional home office, investing in entertainment, and revamping your landscaping.