Weddings are expensive; everybody knows that. An average wedding costs around $20,000 to $50,000, depending on what state you're living in. But do you really have to spend this much on your wedding? Believe me, when I say that you can still have an amazing wedding without breaking the bank. Here's how you can save some money on your big day:
The easiest and most logical way to cut down on your wedding expenses is by limiting the number of people who will come to your wedding. Do you really need your mom's second cousin's entire family to be there? Wouldn't it make your wedding much more special and intimate if only the people you really knew and care about the most were there?
Create a wedding website.
A traditional invitation suite will have at least three or six pages in total. That's three separate pages for the invitation, directions, and RSVP card. Some will even go as far as to add a separate reception card, weekend itinerary, and accommodations card. Ask yourself, is that all really necessary? Going for the traditional invitation suite will not only cost you more money, but it'll also waste tons of paper.
Why not stick with something more eco-friendly? You can save hundreds of dollars on your invites by sending out single-page invites with a link to your wedding website instead. That's where you'll place all the additional details such as the directions, RSVP form, the details of the reception, and even the gift registry there! You can even go as far as to not send any paper invites and stick with the website.
Everyone knows just how important it is for the bride to look and feel her best during her big day. But you don't always have to spend $15,000 on a dress to make that happen. If you've been eyeing some wedding gowns as early as eight or nine months before the wedding, why not order it already? Rush fees can cost you an extra 500 dollars. If you're worried about your gown not fitting you on the month of your wedding, you could always get it altered for around $100. If you're really looking to save some big bucks, then you can wait for a sale. Another option would be to buy a dress from a designer trunk show. You can get a gown for $500 less there.
Buy your flowers in bulk.
Did you know that by buying your flowers wholesale, you could save tons of money? The only downside to this is you'll have to make your own floral arrangements, but that can be easily learned. There are tons of online flower stores that sell flowers in bulk. Adding more greenery to your floral arrangements can also help save money. It also gives your arrangements more character.
Try non-floral decorations.
If you really want to be eco-friendly, though, why not try incorporating more non-floral decorations. If you're having a reception at night, why not try using candles for decoration and additional light? Not only will this save you money, but it will also set the mood for your wedding, giving it this dreamy fairytale-like ambiance.
Instead of buying jewelry for your big day, why not just rent some or borrow jewelry from a relative? There is absolutely no shame in that; in fact, isn't it even more special if you were telling someone that you're wearing your mother's pearls or diamonds.
Book your photographer for less time.
You can save money by booking your photographer for eight to 10 hours instead of booking them for the whole day. Besides, all they'll need to take pictures of are the important moments. Eight to 10 hours will give them just enough time to capture those moments.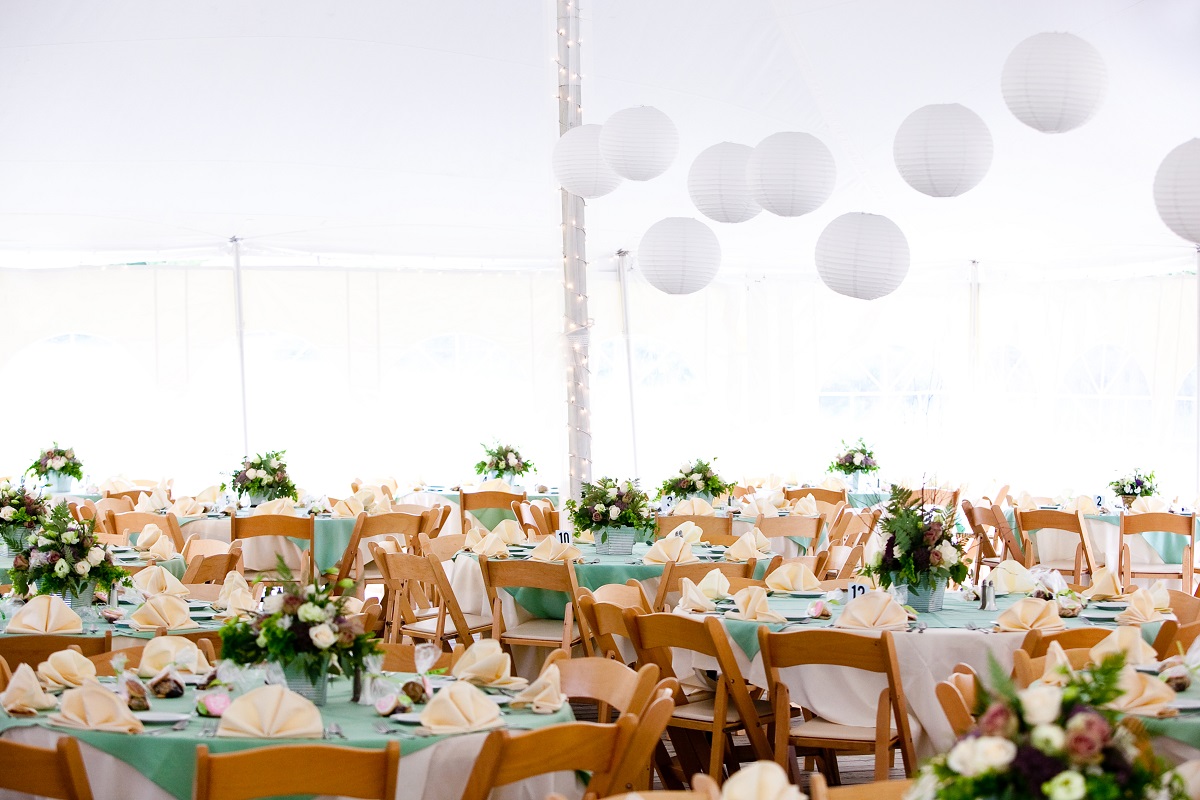 Instead of providing one menu for every single guest, why not provide just one menu per table. Better yet, why not go for a buffet? This way, you won't have to print a menu. You also won't have to spend so much on the servers as the guests can get food for themselves.
Rethink the size of your cake.
Do you really need a three-tiered cake that not everyone gets to eat anyway? Let's be realistic, how many weddings actually end up finishing these giant cakes? Not everyone will want a slice, either. Why not include a dessert portion at your buffet table instead?
Have your wedding on a weekday.
Most venues will charge more if you're having your wedding on a Saturday. Having a weekday or a Sunday wedding can save you more money. Of course, the only downside for this would be that not everyone can attend during a weekday. But that does solve the issue of having too many guests at your wedding.
Your big day doesn't have to leave you penniless. Remember, this is a big moment, but it's only the beginning of so many greater moments. You'll definitely want to be saving your money for those moments too.