Pet parents often have a dilemma of being obsessed with all things related to their pets. Some can't help but invest in every pet product they can get their hands on. Others would incorporate pet-inspired trinkets, filling their home with a collection featuring all things pet-related. Then there's the kind of pet owners that like dressing up their pets and wearing matchy outfits to complement each other. Call it cheesy, but many pet parents enjoy this bonding activity to be quite cool and fun.
Whether it is a normal day or you are celebrating a special occasion with your pooch, there are many ways you can show your love for your furry friend. To give you a little bit of inspiration, here are some ways other pet parents are matching with their best friend.
Pet-Inspired Jewelry
These days, one quick search on the internet can give millions of results in an instant. What better way to shop for pet-inspired accessories than online? With the pandemic still making us fearful to go shopping in physical stores, we can simply head online and start looking for the right accessories that will remind us of our favorite pets.
For instance, you want to find a necklace featuring your favorite animal. Many online stores sell different necklaces, from dog tags to porcelain necklaces. You can even get one for each of your pets and share these with other pet lovers in the family.
There are other pieces of jewelry that can feature your beloved pet. From earrings to piercings, you can find stores that sell amazing pet-inspired jewelry. You can even find one that sells custom-made jewelry and have your pet's face featured out front.
Matching Loungewear
As we shelter in place, no one might be able to see how adorable you and your pet looks while wearing matching loungewear. But there is no reason to stop yourself from buying cute pajamas to match your canine buddy's favorite piece. You can choose from a variety of materials and design to ensure you and your pet stays warm and comfy.
You can always use your matching pajamas when out walking your pooch. You can even take multiple photos and share these on social media to inspire other pet lovers to do the same. Your pooch will surely appreciate the fact that you enjoy wearing the same PJs with him.
Pet and Owner Bathrobe
Owners and their pets who have no plans to go outdoors can dress up in matching robes. That's right. Imagine lounging on the sofa or even your deck on a lazy Saturday with both you and your pet in ultra-comfy robes.
Many pet product companies are getting creative with pet products. Aside from funny attires, they are also incorporating cute outfits for dogs to match their owner's everyday outfit. This means it only made your job easier of finding a robe for your pooch to match yours.
Now that's the real definition of chilling with your pet. If a brand new pet bathrobe is out of your budget, you can opt for newborn bathrobes instead. You can always buy secondhand or use a loved one's old robe that will match your dog's size.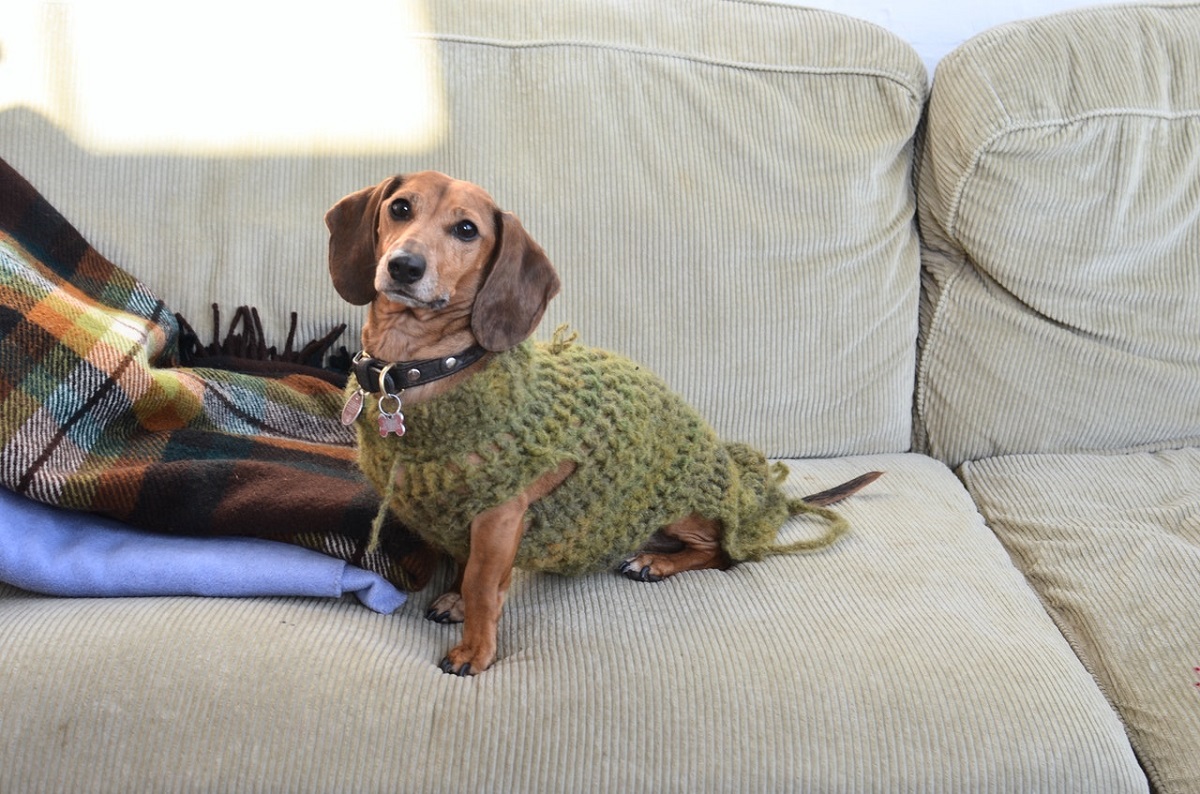 Custom-Made Shirts
Want a cool way to match with your pet? Then find a local business that prints customized shirts for you and your pooch. You can choose the design they will be printing on the shirts.
For instance, you want the words "the best buddy" on the shirt. Or maybe you want a picture of you and your pet on each other's shirt. You can even use a photo showing your favorite bonding moments.
Personalized Pillows Cases
Are you always leaving your pet behind? Maybe you are always working outside, and he is left all alone in the house. Or maybe you are just there working in the other room but your dog's anxiety is keeping you from working in peace.
One solution you can try is custom-printed pillows. You can have a personalized pillow with your face in so to keep your pooch company when you are away. This way, you can always keep them company even if you are miles apart.
This will also help your pooch sleep better at night. You might not be able to share a bed with them. But if they can always see you and sleep beside the pillow version of you, they will feel better and more secure.
You are also doing yourself a favor by having your own pet's face printed out on a pillow. You can hug and sleep with your pooch even if you are out traveling for work. This can also serve as a nice gift for your loved ones and their pets.
Matching with your pet is one way to show just how much you love and adore them. Know that matching clothes are not your only options. You can also match in different ways, like accessories and even pillowcases. Before you invest in anything, make sure to check the materials. You don't want to end up investing in anything that will cause skin irritation to you or your pooch.