Cutting and styling your hair can be a hit-and-miss process if you have little to no experience. However, it can be a potential money-saver, especially if you change your hair frequently. If you want to delve into the art of being your own hairstylist, here are some tools that you need to set up your very own personal salon at home:
1. Barber scissors
A good pair of barber scissors is essential if you want to cut your own hair, not kitchen shears nor craft scissors. There are different types of shears that you can choose from, all with different functions and indications for use, such as:
Long-bladed barbering scissors. This type of scissors allows you to cut a greater surface area of hair, ensuring an even and smooth cut.
Short-bladed cutting scissors. If you have short fingers, short-bladed scissors make it easier for you to cut hair without too much hand fatigue.
Blending scissors. A pair of blending or texturing scissors is used to thin out hair without cutting off too much at one time, providing more precise cuts when styling fine hair.
Wide-tooth thinner scissors. In contrast with blending or texturing scissors, wide-tooth thinner scissors allow you to thin out thicker and coarser hair slowly and evenly.
2. Clippers
To cut short hairstyles and beards, you need an adjustable blade clipper for all-around cutting and tapering, as well as a corded trimmer to style outlines and facial hair. Most high-quality clippers and trimmers are on the expensive side, but you get the performance and durability that you pay for.
3. Cutting comb
A cutting comb helps you create even lines across your hair before making a snip. Any comb with thin, narrowly-spaced teeth and rounded tips will do. But if you want to use the comb in conjunction with heat styling tools, you need to choose a comb made from heat-resistant material.
4. Salon cape
Don't want your hair to end up all over your clothes and on your skin? Buy an inexpensive salon cape that will keep your cut hair away from your body and reduce the risk of skin irritation. Apart from its functionality, having a cape will make you feel like you're back in the salon and not in your bathroom, which is a plus.
5. Three-way mirror
A three-way mirror allows you to see your hair from all angles without continually having to hold a hand mirror up, which makes it easier to cut your own hair. For people who don't have any experience with cutting hair, much less their own, this type of mirror can reduce the risk of mistakes while you're practicing.
If you don't want to buy a three-way mirror, you can improvise your own by attaching three rectangular mirrors, with the two outer ones creating an angle.
6. Ring light
A ring light is not only useful for vlogs and selfies, but it can also be used for DIY hair cutting, too. If your bathroom is dimly lit or you need additional light to see what your cutting clearly, a ring light is an inexpensive option that can provide extra illumination.
7. Hairdressing clips
Instead of regular hair clips that you have at home, invest in a set of hairdressing clips that make it easier to part your hair in sections while cutting and styling.
8. Heat protectant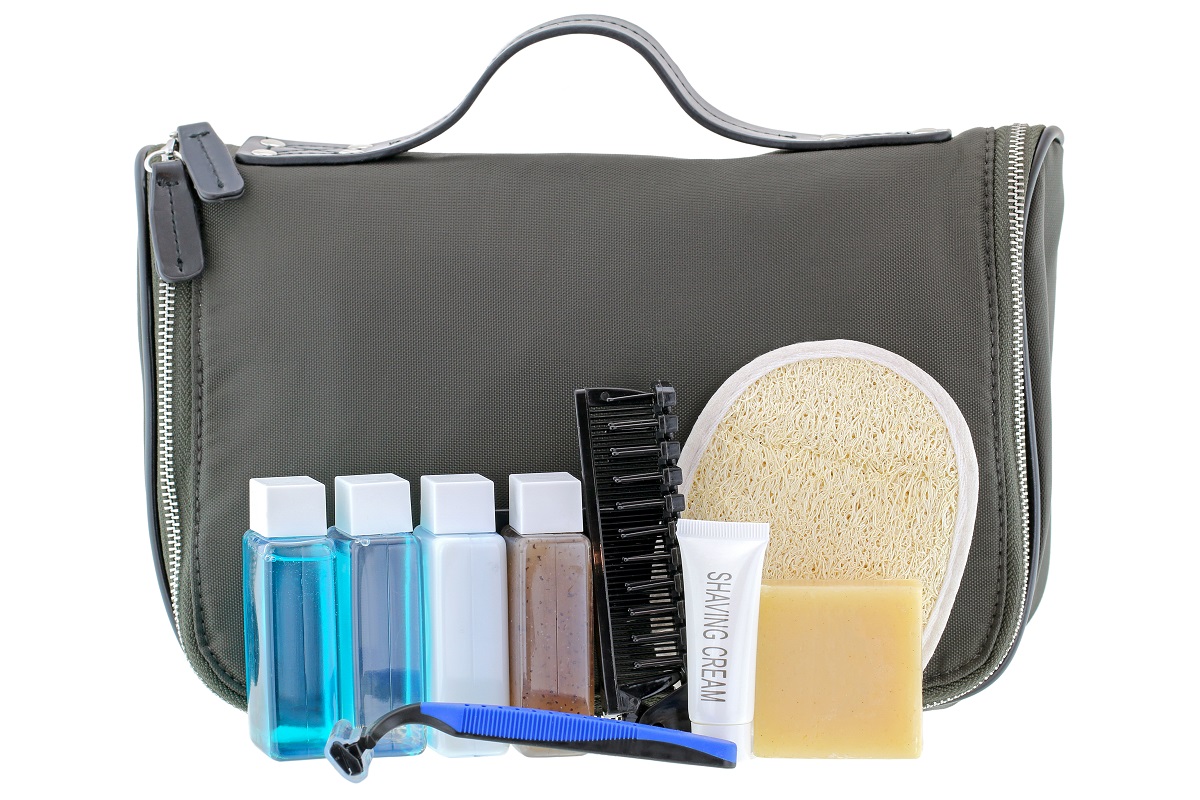 If you plan to do a lot of heat styling to your hair, make sure you have a heat protectant at the ready. A heat protectant helps seal in moisture in your locks, which helps protect your hair against damage caused by prolonged exposure to heat. It's a good practice to apply heat protectant before blow-drying your hair and applying another layer before using heat styling tools. Even then, avoid using excessive heat on your hair, especially if it is prone to breakage.
Now that you have the basic tools to cut your own hair at home, here are some things to bear in mind:
Have another person gauge the evenness of your hair from time to time
Start with small snips to avoid cutting off too much hair at a time
Watch tutorial videos online to see how other people cut their own hair
Work in a place where you can easily clean up, such as in the bathroom or kitchen
Have a broom and dustpan nearby for easy clean-up
Leave bangs to a professional as much as possible
Find hair cutting and styling techniques specifically for your hair type
Check your hair from all angles frequently to avoid mistakes