Your home should be a permanent place where you can relax and feel comfortable. It should also be a place where you can find everything you need without going out. Creating a comfortable and convenient home is essential for homeowners because it allows them to live their lives without worrying about anything. Homeowners can focus on their work, family, and other hobbies without worrying about their homes.
If your home does not provide you with that environment, changes will be necessary. You will spend most of your valuable and busy time indoors, and being miserable in that space could affect other areas of your life. Here are a few projects to consider when transforming your home.
Clean and Organize
Home transformation does not have to be massive renovation projects immediately. Sometimes, even the household chores can make a significant difference.
When creating a comfortable and convenient home, cleaning and organizing are two of the most critical steps. A cluttered and dirty home will only make you feel uncomfortable and stressed. When you can't find what you need, or when you're constantly tripping over things, it can be hard to relax in your own space.
Organizing your home will help you find things when you need them and declutter your mind. It can be helpful to create a place for everything and label storage containers. You should also regularly clean your home, including vacuuming, dusting, and mopping. A clean house will feel more inviting and comfortable.
Make Home Improvements
Home improvements can also make your indoor lifestyle more comfortable. If you have old, outdated appliances, consider upgrading to newer models. Newer machines are often more energy-efficient, saving you money on your utility bills. You might also want to upgrade your furniture or add new pieces that better suit your needs.
Making home improvements can also involve changes to your home's layout. If you have a room that you never use, consider converting it into something more useful, like a home office or a kid-friendly playroom for your children. You can make your indoor lifestyle more comfortable and convenient by making these kinds of changes.
Change the Theme
Changing the theme of your home can also help to improve your indoor lifestyle. If you're bored with the current look of your home, consider giving it a makeover. A new theme can help to brighten up your space and make it more inviting.
You might want to consider a new color scheme or adding some unique decorations. You could also change the furniture in your home or add some new accessories. If you're feeling creative, you might even want to try your hand at DIY projects. By changing the theme of your home, you can make it more comfortable and inviting.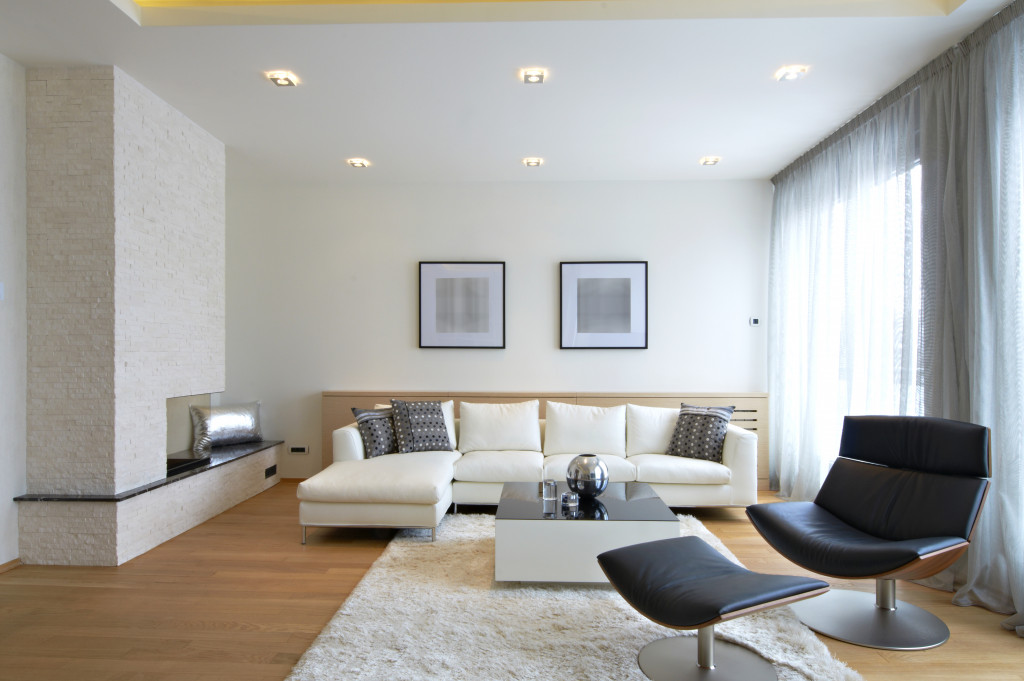 Reinvent a Room
When it comes to home improvement, one of the best things you can do is reinvent a room. This step involves taking a space that isn't currently being used and transforming it into something new and valuable. A great way to do this renovation is to convert it into a home entertainment center or a home office.
A home office can be accommodating if you need to work from home. It can also be an excellent place for you to relax and unwind after a long day. A home entertainment center can be a great place to watch movies or play video games with your friends and family.
You can make your indoor lifestyle more comfortable and convenient by reinventing a room. It can also help you to save money because you won't have to buy new furniture or accessories for the room.
Install an Amenity
Having a home amenity can spice up the indoor lifestyle. Some great examples of home amenities include swimming pools, residential bowling alleys, and game rooms.
Swimming pools, jacuzzis, and hot tubs are a great way to relax and cool off in the summer. They can also be an excellent place to exercise and stay healthy. Residential bowling alleys are a great way to have fun with your friends and family, making a duckpin version ideal. The amenity can also be a great way to burn some calories. Game rooms are a great place for you to play your favorite games with your friends.
By installing a home amenity, you can make your indoor lifestyle more comfortable and convenient. You can also have a lot of intimate fun with your friends and family.
Making the indoor lifestyle comfortable and convenient for homeowners is essential. Homeowners should focus on creating a functional and stylish living space that meets their needs. By organizing their home, making home improvements, changing the theme, reinventing a room, and installing a home amenity, they can create a more comfortable and inviting home. However, they are not the limits to what you can perform for home transformation. Once you find an improvement idea that fits your preferences and tastes, getting it into your house should be your next step.