Clothes are essential for various reasons. For one, they affect our outlook, attitude, and performance towards our personal and professional lives. However, with several rules, codes, and styles to consider for every occasion, choosing the appropriate outfit can be challenging — especially for men. According to studies, most men find the dressing game a struggle, with about a third of them admit to turning down social invitations because they lack the right clothes for such occasions. ​​
However, attending any function should not land on anyone's list of struggles. The best method to guarantee this is finding balance and knowing the environment before choosing an outfit.
When attending a nuptial
The main reason for attending weddings is to celebrate newfound life with the bride and the groom. Therefore, it is but fitting to dress appropriately for the event and within the parameters set by the organizers. This is so you don't disrespect the ceremony and avoid overshadowing the main celebrators.
If you aren't sure what to wear, you can always check most invites as they usually state the attire requirements. For example, as much as women are likely to wear fabulous attires and beautifully designed wedding dresses, men are expected to sport a black and white tuxedo with a bow tie paired with a suitable leather dress shoe.
However, you should not stop there. Consider the venue as they also play a significant role in your fashion and comfort. For instance, a beach, garden, or other outdoor wedding setting doesn't necessitate traditional suits. So instead, you may want to wear button-down shirts, chinos, or suit jackets to match the atmosphere.
When dressing up for work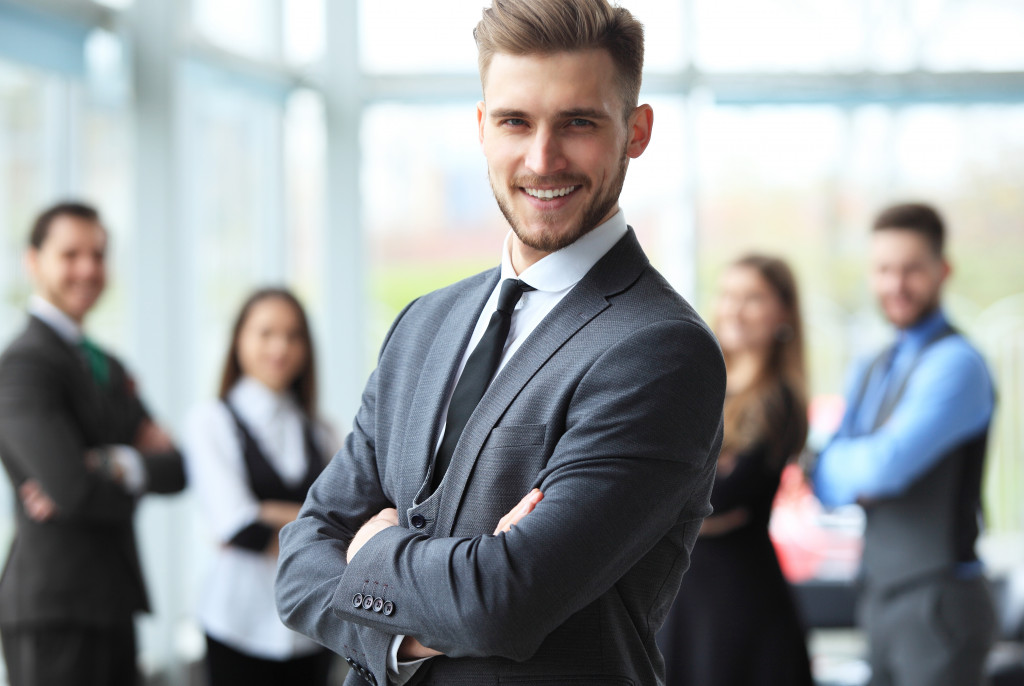 Workplace attire can be tricky but just as essential. According to one study, wearing formal clothing at work can significantly influence our cognition leading to better judgments of things around us. This means that putting in the effort to look good in the workplace encourages you to work harder and achieve better long-term goals.
Therefore, your work outfits should be well-thought and tailored depending on the industry you are in. For example, if your work demands you to be around executives all day and present reports in a more formal setting, your wardrobe should lean more on traditional suits and neckties. Consequently, if you work in a more laid-back environment that requires you to move around, such as a photographer or a contractor, casual pants and simple shirts are more appropriate to give you enough room and maximize your space.
As much as you want to wear clothes that give you comfort, you should also consider the style that would give you the look you are aiming for, especially in the work setting. Upgrade your wardrobe by investing in more ethical and sustainable attires that can pay off in the long run. To do this, ensure that you know your industry well to manage better the pieces that fit your values and budget.
Moreover, consider investing in pieces tailored for every social function within reach. This includes parties, meetings, client meet-ups, presentations, and regular days at work. Don't be afraid to experiment and play on colors as it gives more life to your get-up and, thus, your overall aura. Finally, don't forget the accessories that will go well with every get-up you have, such as pairs of shoes, belts, watches, and bags.
When going for a job interview
Job interviews are among the most critical events in one's career and personal life. Therefore, establishing a positive first impression is vital because it conveys that you are highly dedicated and motivated; thus, it affects crucial decisions regarding your employment with the company.
Of course, you can always email the human resources team should you need any clarifications regarding the dress codes. However, it still pays to know the basics. For example, most business organizations prefer the more standard suit and tie attire. Moreover, it is best to minimize accessories and limit them to those that show others your values.
For instance, wearing a wristwatch and arriving early would show your interviewer that you don't waste time and mean business. Lastly, don't forget to go for a more appropriate hairstyle and avoid overpowering colognes or casual footwear to give you a more professional and confident look.
What we wear has a lot more to do with us than we realize. For one, fashion is an art that shows how we handle ourselves throughout various situations in life. Furthermore, the way we dress communicates powerfully about our ethics as individuals and shapes a wide range of impressions from people around us. Remember that gatherings decide how we suit ourselves to match the atmosphere. Therefore, wearing clothes appropriate for each function is crucial as it shows respect for yourself and those in your immediate vicinity.