Being a man on the go doesn't mean you have to sacrifice style. With a few key wardrobe staples and a little know-how, you can easily put together low-maintenance looks that will have you looking your best with minimal effort. Here are a few tips to help you get started:
Invest in quality essentials
You're a busy man. You don't have time to waste getting dressed in the morning, and you don't want to waste money on clothes you'll only wear a few times. So what's the best way to build a wardrobe that will see you through your busy days? The key is to invest in quality essentials.
A well-made pair of black jeans will last you for years and can be dressed up or down as the occasion demands. A white dress shirt is another essential that can be worn repeatedly. Look for shirts made from 100% cotton-they'll be more comfortable and breathable than synthetic fabrics and will also hold their shape better over time. A wool blazer is another item that will serve you well both in the office and out of town. With a few key pieces, you'll be able to put together a range of looks that will see you through any event without breaking the bank.
Simplify your color palette
As a busy man, you don't have much time to waste on decisions like what to wear. That's why it's important to have a simplified color palette that you can rely on. When you stick to a few key colors, getting dressed in the morning becomes a breeze. Plus, you'll always look put-together and stylish.
So what are the best colors for a busy man's wardrobe? Black, white, grey, and navy are all great choices. They go with everything and can be easily mixed and matched. They also help to streamline your look, making you appear more polished and put-together.
But if you're looking for something with more personality, consider adding deep red or forest green. These colors are bold and understated, so they can add some extra flair to your look while still being versatile enough to go with everything else in your wardrobe.
Invest in versatile footwear
A busy man needs versatile footwear that can take him from the office to after-work drinks without skipping a beat. The key is finding stylish shoes for the office but still comfortable enough for a night on the town.
Loafers are a great option, as they can be dressed up in a suit or jeans. Another versatile option is a pair of dark dress shoes. These can be worn with slacks or khakis for a more casual look or a suit for a more formal occasion.
No matter your personal style, there are plenty of options out there that will help you transition from day to night with ease. So ditch the sneakers and invest in a pair of versatile shoes that keep you looking sharp no matter where your day takes you.
Keep your hair on point
One of the most important things to remember is to keep your hair on point. A well-styled hair should look neat and polished, no matter the occasion. If you don't have time for a full-blown haircut, try to trim your hair regularly and avoid letting it get too long or unruly.
In addition, paying attention to your hairline can go a long way in achieving a pulled-together look. Regularly cleaning up your edges will ensure that you always look sharp and well-groomed.
Accessorize minimally
Another simple fashion tip is to accessorize minimally. A pair of simple, well-fitting jeans paired with a button-down shirt is a great basic outfit. But you can take it up a notch by adding a few subtle accessories.
A leather belt and watch are always classic and elegant choices. You can also add a trendy, statement piece like a pair of aviator sunglasses to add some extra flair. By sticking to simple accessories that complement your overall look without overpowering it, you can create an effortlessly stylish wardrobe that will serve you well day or night.
Take care of your teeth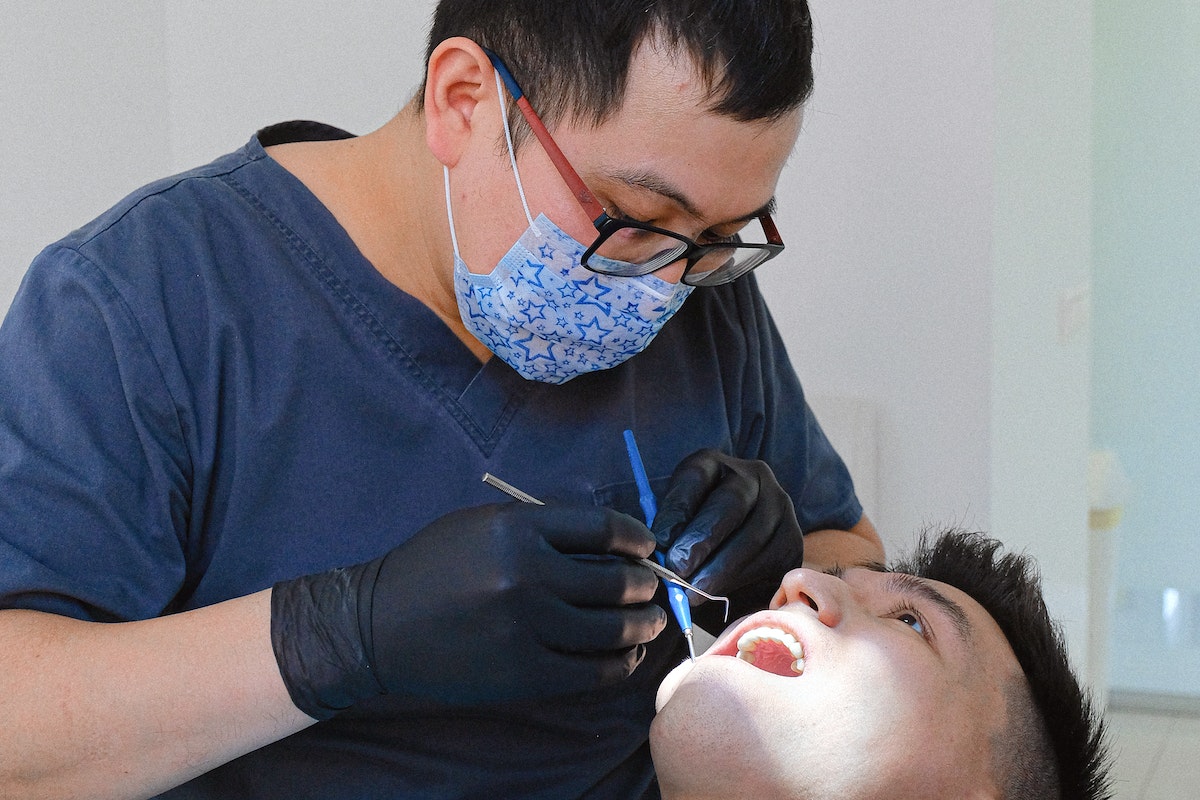 Finally, don't forget that a great smile is one of the most important aspects of looking polished and put together. So be sure to keep your teeth in tip-top shape by brushing and flossing regularly, getting regular dental checkups, and avoiding too many sugary drinks or snacks.
You should also visit a dental clinic regularly. A dentist can provide you with professional teeth whitening and other treatments to keep your smile looking its best. And, of course, a great smile can help give you confidence and make you feel more comfortable in any situation, so don't underestimate the power of good oral health!
With these low-maintenance style tips, you'll have no trouble nailing that effortless look—no matter how busy your schedule may be. From investing in quality essentials to keeping your hair on point, looking sharp has never been so easy!