Start with a good haircut and regularly visit the barber or stylist.
Invest in quality hair care products to keep hair healthy and shiny.
Visit the dentist for routine cleanings, oral hygiene education, and cosmetic procedures.
Trim nails regularly and opt for manicures or pedicures for an extra polished look.
Choose a subtle fragrance that meshes your style to create a long-lasting impression.
Have you ever looked at a man on the street and thought, "That guy looks like he just rolled out of bed?" Or, have you ever seen a sharp-dressed man walk by and wondered, "How does he look so put together?"
The difference between the two is proper grooming. But what exactly is adequate grooming? It's more than just a simple shower and shave. Good grooming is about taking care of yourself from head to toe. In this ultimate guide, we'll cover everything from hair care to skincare to help you achieve a polished and put-together look.
Hair Care
Start with the basics. First and foremost, a good haircut is essential. A fresh cut can go a long way in making you look well-groomed. Decide on a style that fits your face shape and maintain it with regular visits to the barber or stylist.
Invest in good hair care products like shampoo and conditioner to keep your hair healthy and shiny. And don't forget about the facial hair. Whether you have a full beard or stubble, it must be maintained with regular trimming and grooming.
Dental Care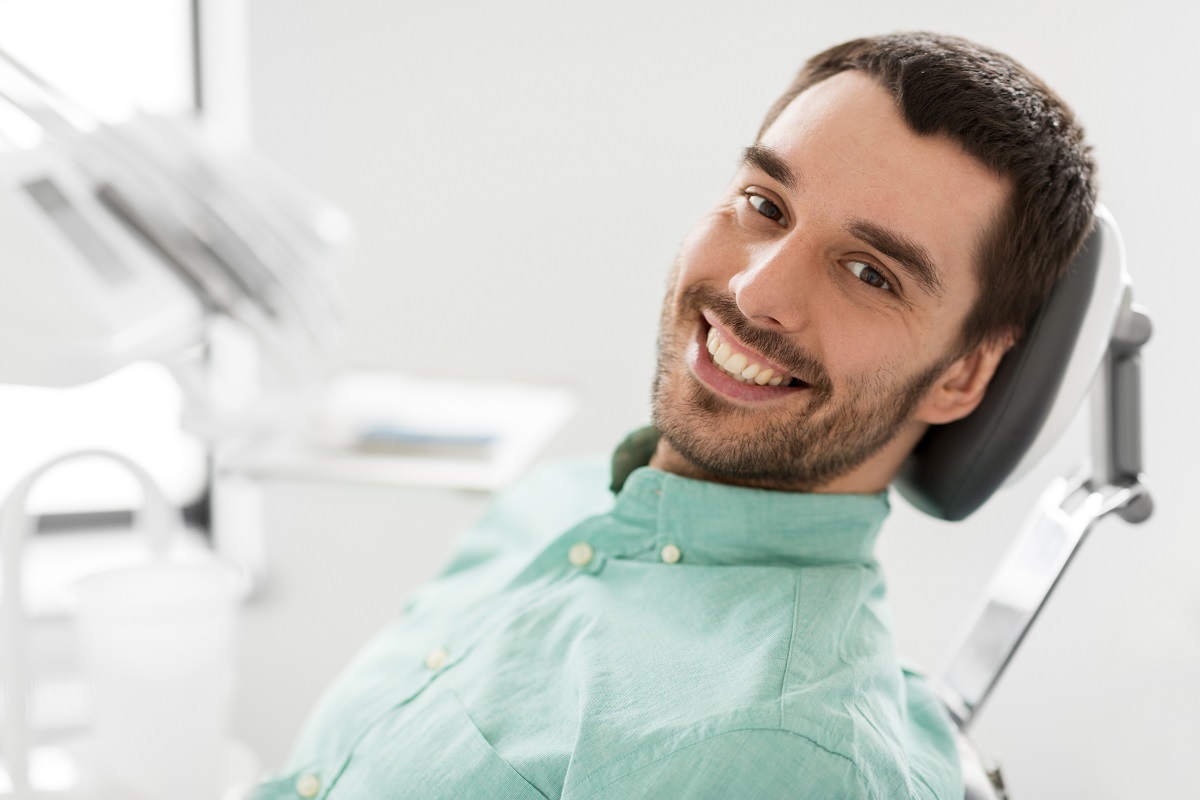 Taking care of your teeth is not only crucial for your oral health, but it's also a significant part of your grooming routine. Men should take extra care to ensure their teeth are healthy and look their best. That's why finding an experienced dentist who can guide you in the right direction for your specific dental needs is essential.
Whether routine cleanings, oral hygiene education, or cosmetic procedures, an experienced dentist can help keep your teeth in excellent shape and your grooming game strong. A healthy smile is not only aesthetically pleasing but can boost your confidence and keep your overall health in check.
Nail Care
Nothing can ruin a well-put-together look faster than poorly manicured nails. Keep your nails trimmed and shaped and, if possible, opt for a professional manicure for an extra polished look. And don't forget your feet! A pedicure can go a long way in keeping your feet healthy and looking their best.
Fragrance
Your fragrance can be your signature. A subtle scent can create a long-lasting impression. When choosing a fragrance, consider your preferences and how it meshes with your overall style. Don't go overboard by bathing in cologne; a few sprays in strategic places like your neck and wrists will suffice.
Skin Care
Gone are the days when caring for one's skin was just something exclusive for women. Nowadays, men have also stepped up their skin-care game to maintain healthier, smoother, and clearer-looking skin.
However, many men may find starting a skincare routine daunting or intimidating. Others may even think that it's not necessary. But the truth is, men's skin is subject to the same environmental stressors and aging processes as women's skin.
Cleanse Regularly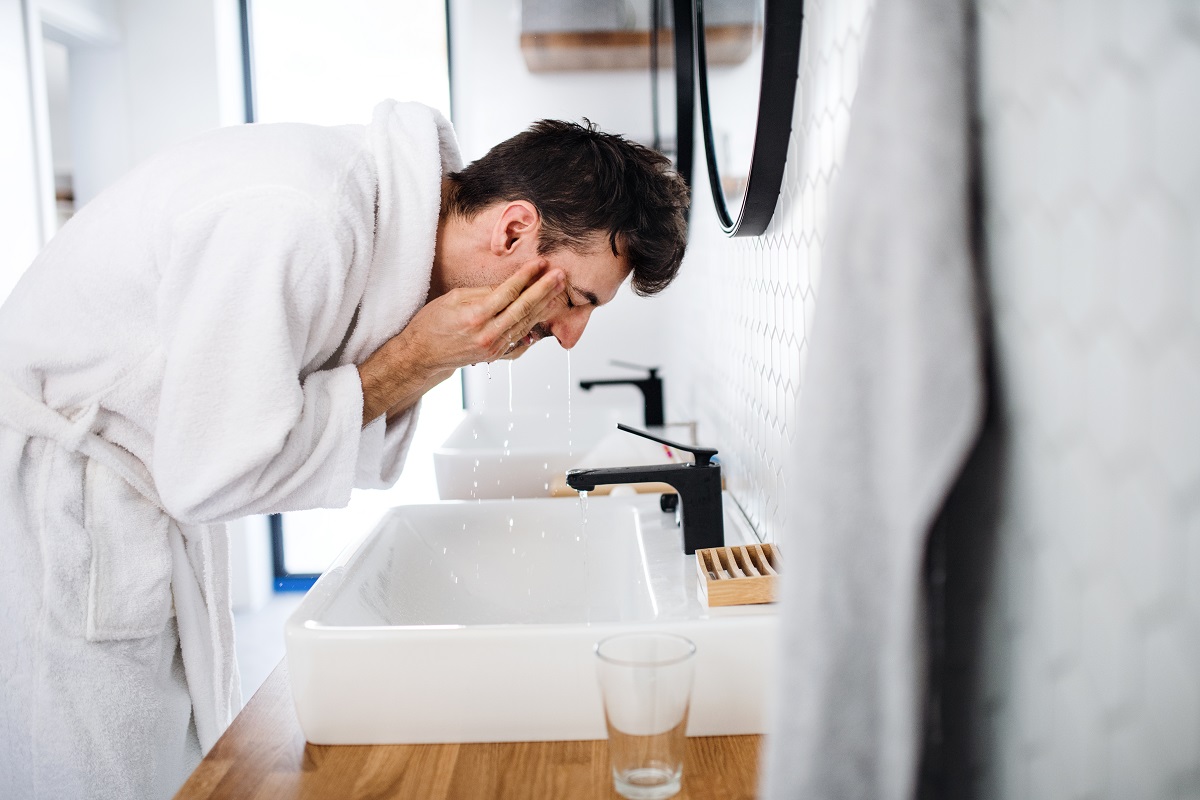 Whether you wear makeup or not, cleaning your face twice a day is crucial. Cleansing helps remove impurities and excess oil that can clog your pores, leading to blackheads, whiteheads, and pimples.
Look for a gentle cleanser that's formulated for men's skin. Avoid using harsh soaps that can strip your skin of its natural oils. For those with sensitive skin or acne-prone skin, finding a cleanser with either salicylic acid or benzoyl peroxide is recommended.
Exfoliate Weekly
Exfoliating your skin once a week helps slough off dead skin cells and improves your skin's overall texture and appearance. It also helps unclog pores and prevent ingrown hairs.
Choose an exfoliating scrub that's gentle enough for your skin type. Avoid using scrubs that contain sharp particles that can cause micro-tears in your skin. Apply the scrub in circular motions, then rinse with warm water.
Moisturize Daily
Moisturizing is crucial for maintaining healthy skin. It helps keep your skin hydrated, elastic, and smooth. It also helps prevent premature aging and the formation of fine lines and wrinkles.
Choose a moisturizer that's specifically formulated for men's skin. Look for products that contain ingredients like hyaluronic acid, glycerin, or shea butter. Apply the moisturizer after cleansing and exfoliating your skin, preferably while your skin is slightly damp.
Protect with Sunscreen
Sun damage is one of the primary causes of premature aging and skin cancer. And while men may think that they don't need sunscreen, they're just as vulnerable to UV damage as women.
Look for a broad-spectrum sunscreen with at least SPF30. Apply it at least 15 minutes before sun exposure and reapply every two hours, especially if swimming or sweating.
The Takeaways
Remember, proper grooming isn't just about looking good; it's also about feeling good. Taking care of yourself physically and emotionally can do wonders for your self-confidence and overall outlook on life. So, take the time for self-care and grooming, invest in quality products, and don't be afraid to try new things. Follow these steps, and you'll be well on your way to looking polished and put together in no time.