When you explore a contemporary home's interiors, don't you often notice the overly sleek kitchen designs? The space is so shiny and perfect that you'd feel sorry for the gleaming countertops if you put food or anything unsightly on it. It seems that the kitchen was designed for someone who doesn't cook.
If you take your meal prep seriously, that kind of kitchen just won't work for you. You seek materials that can stand wear, heat, and spills. You need spaces for your appliances, a generous counter space to work on, and lots of kitchen cabinets to hold all your spices and seasonings. The kitchen doesn't have to be big, but more square footage is always welcome.
It's a bummer that typical bachelor's pads are designed with serious, dark, and intimidating details. As such, its kitchens also look uninviting. But who says you can't reimagine the "typical"? Besides, god-tier cooking skills know no gender. Break the stereotype that men only like insipid aesthetics, and revamp your kitchen with these must-haves for cooks:
1. Long Kitchen Island
Kitchen islands are becoming more and more popular. Even small kitchens are being built with them now. Considering people's increased kitchen activities in the past year, the kitchen island has indeed become essential.
For cooks like you, it has always been a must-have. But we're not referring to the usual kitchen island that's only 4 feet long. Instead, make it as long as your kitchen cabinets reach; if they cover 12 feet of your walls, match your island's length to that. Enjoy the extra counter space you'd work on as a result.
On an island that long, you can install a kitchen sink or a stove, more cabinets and drawers, and the best of all, at least three pendant lights overhead. And on the opposite side, you can put as many barstools as the island can fit. That means more guests to invite over and to taste your specialties.
2. Butcher Block Countertops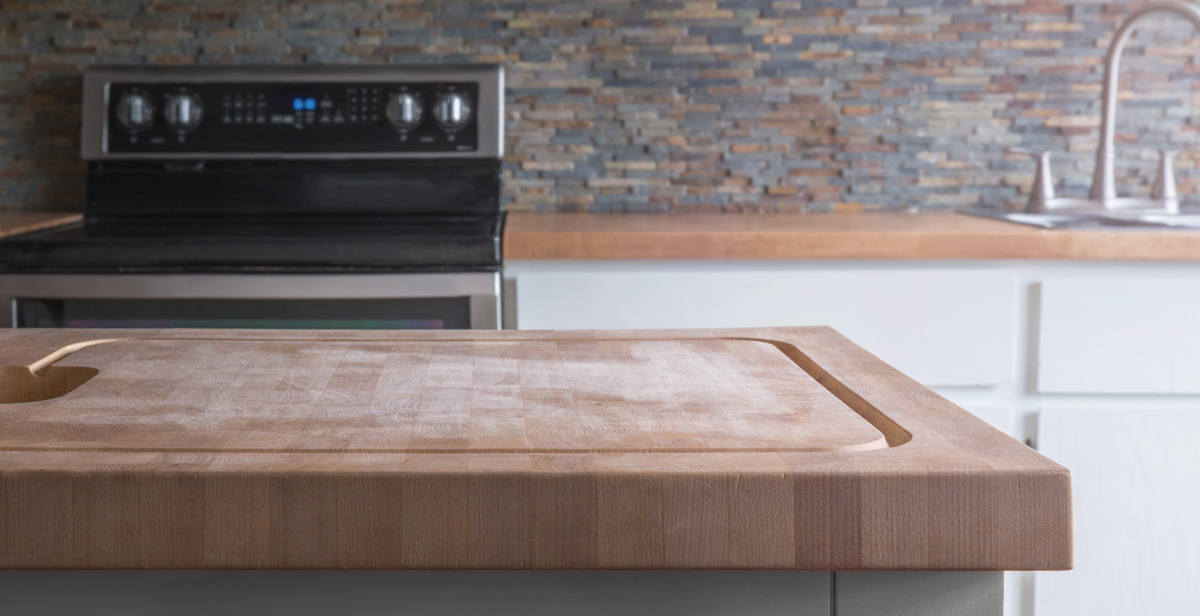 If your aesthetics lean on the farmhouse side, butcher block countertops can accommodate your kitchen tasks well. The material can double as a giant chopping board. But before splurging on it, note that butcher block requires more upkeep than other countertop materials, like quartz. It's wood, so it needs to be treated at least once a year to keep its mint condition.
Moreover, butcher blocks shouldn't be exposed to too much water and heat. Wood is a porous material, so it absorbs liquid very quickly, which can cause molds. With high heat, the surface may burn and display cracks. So while butcher block is suitable for serious cooks, it's not meant to be abused. If you're meticulous in your kitchen maintenance duties, though, it will work without problems for you.
3. Built-in Appliances
If you have a small space, investing in built-in appliances, specifically a microwave oven and/or an oven, is the wisest way to add counter space. They also deliver a more streamlined and modern look. You can also integrate your fridge in the kitchen cabinets to create the illusion of more cabinetry. Consider splurging on a built-in dishwasher as well. The costs may be hefty, but definitely worth it if it will make your everyday meal prep easier and faster.
4. Floating Storage
Even if you cook every day, you can still forget where some of your spices are kept. If not, you'd fumble around the cabinets because, for some reason, they're placed at the back of other products. Avoid those inconveniences by installing floating storage. Put your most frequently used tools and spices there. To make them look appealing, change the container of the spices into identical ones that match your kitchen's design. For example, if you have an industrial-style kitchen, stainless steel spice containers may work best. Just label them accordingly to avoid confusion and mistakes.
5. Glossy Surfaces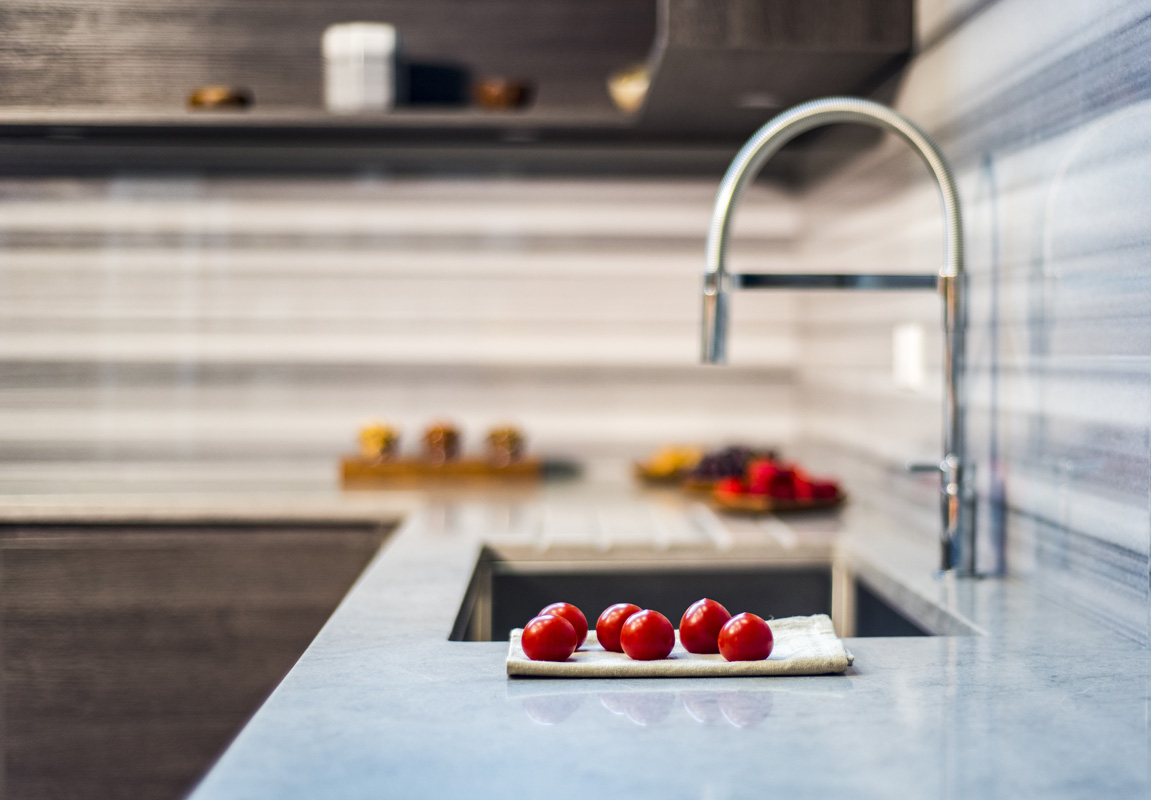 A glossy finish may not always be appealing, but in the right color and scale, they'll look stunning. Plus, glossy surfaces are easier to clean; just wipe them down, and they're shiny and spotless once more. Of course, you have to give them a thorough wipe every day, or else, they'd also stain and lose their luster over time.
Glossy cabinets and counters are ideal for small kitchens without enough natural light. Since their shiny surfaces reflect and bounce off light, they'll make your kitchen brighter despite the insufficient sunlight. As such, you can feel more motivated to cook, especially breakfast!
With these essentials and features in your kitchen, you'll look forward to every meal prep. You've got a more workable space, sophisticated appliances, enhanced visual interests, and practical storage. More importantly, you can clean up easier. Remember, a real man's space, especially his kitchen, is also neat and tidy.