Homeowners may have a number of reasons for wanting to make improvements to their property. Perhaps they are looking for more space, want a bigger backyard, or need an updated kitchen. Whatever the reason, one thing is clear: no matter what you might be thinking about doing on your home improvement project list, curb appeal is an important consideration. Here are a few ideas of home additions that can help to add curb appeal to your property and make it more attractive to potential home buyers.
1. Adding a front porch
A porch can add both curb appeal and function to your property. It can provide a place for you to relax and enjoy the outdoors while also making a great first impression on guests or potential home buyers. If you're considering adding a porch to your home, be sure to choose a design that compliments the style of your house. A Victorian-style porch, for instance, would look out of place on a ranch home.
2. Building a new garage
Many homeowners don't give much thought to their garage, but this structure can actually impact curb appeal. If your garage is old and rundown, it can make your whole property look bad. Building a new garage, or even just repairing and painting your existing one, can go a long way. If you don't have a garage, you can also opt for a carport canopy that will protect your vehicles from the elements and add some visual interest to your property.
3. Planting trees and shrubs
Landscaping is one of the most important aspects of curb appeal. Adding trees and shrubs can give your property a more polished and finished look. When selecting plants, be sure to choose ones that are appropriate for your climate and will thrive in your soil. You should also consider the mature size of the plants, as you don't want them to overwhelm your home or block views.
4. Installing new windows
Windows are another important factor in curb appeal. If your windows are old and drafty, they can make your home look run-down. Replacing them with new, energy-efficient windows will improve the look of your home and help you save money on your energy bills.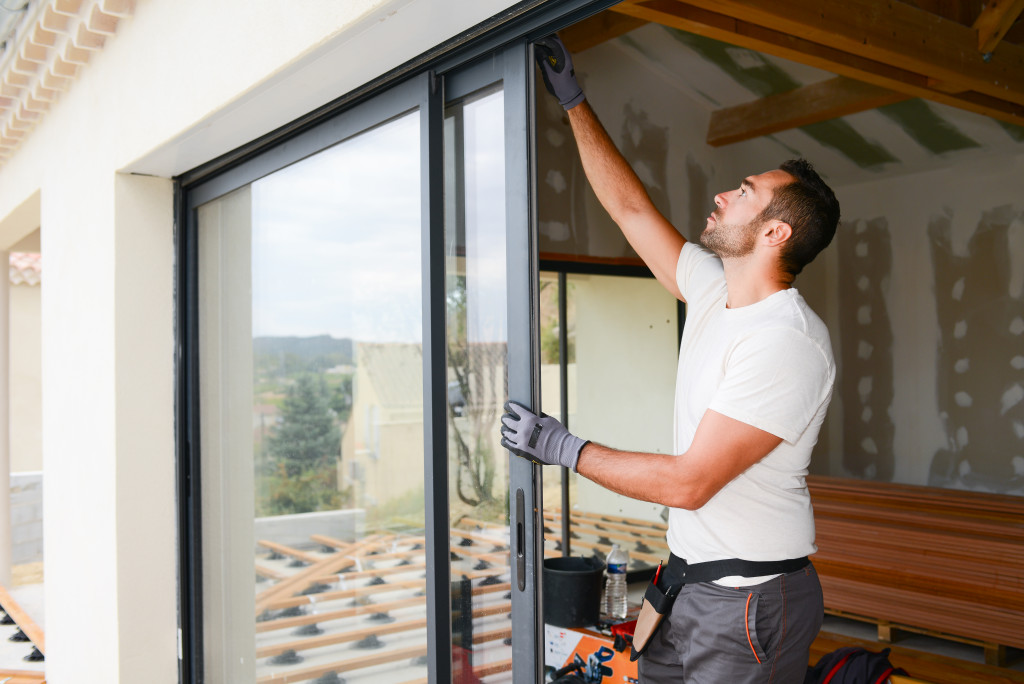 5. Painting or staining your home
A fresh coat of paint or stain can do wonders for the look of your home. It's important to choose a color that compliments your home's style and trim. When choosing a paint color, you should also consider the surrounding landscape, as you don't want your home to stick out like a sore thumb.
6. Expanding the driveway
Your home's driveway is one of the first things visitors will see, so it's important to make sure that it looks good. Regularly cleaning and sealing your driveway can help to keep it in good condition, but you may also want to consider expanding it if it's too small. This will not only improve curb appeal but can also make it easier to park your cars.
7. Adding outdoor lighting
Outdoor lighting is a great way to add both curb appeal and safety to your property. Well-placed lights can highlight your home's best features and make it easier to see at night. You can choose from various lighting fixtures, including solar lights, LED lights, and traditional incandescent bulbs.
8. Updating the hardware
If your home's hardware is outdated or worn, it can make the whole property look shabby. Something as simple as replacing your doorknob or mailbox can make a big difference. You can also add new house numbers, doorbells, and light fixtures to give your home an updated look.
9. Building a fence
A fence can provide privacy and security while also adding to your home's curb appeal. When choosing a fence, select a style and material that compliments your home. You should also consider the maintenance required, as some materials will require more care than others.
10. Pressure washing
If your home's siding or brick is looking dirty, pressure washing can make a big difference. This is a relatively inexpensive and easy way to improve the look of your home. Just be sure to use a gentle setting so as not to damage your home's exterior.
These are just a few of the ways that you can add curb appeal to your home. By taking some time to improve the exterior of your property, you can make it more attractive and welcoming to both visitors and potential buyers. Try to focus on the areas that will have the biggest impact, such as the front door, windows, and driveway. With a little bit of effort, you can make your home the envy of the neighborhood.