The couple that sweats together stays together, or so that's how the saying goes. A lot of time we are stumped about where we want to go or what new experiences we are trying to seek. We even search on the internet for the activities we can do with our partners. Try as we might, there doesn't seem to be one exciting adventurous thing to do in our area. What are you going to do?
You cannot simply give up and pretend that everything is fine and dandy with your partner. The quarantine pushed everyone on the edge. You know both of you needed some time off from the stresses of the coronavirus. So, what can you do that is fun, healthy, and far away from strangers?
The answer lies in working out together as a couple. Not only is this a healthy endeavor, but studies suggest that it will actually strengthen your relationship. There is a scientific explanation to this claim that the couple who sweats together stays together. When a couple exercises together, their bodies will release endorphins, which are happy hormones. You just have to choose the right workout routine for you.
Yoga
The common misconception is that yoga is for women. In fact, yoga is a set of exercises (called poses) that balances your muscles and strengthens your cores. It can also improve your stamina and stability. Yoga is at the core of another low-impact exercise that seems to be popular with couples.
Those who love doing yoga can also get into Pilates. It's another low-impact exercise that aims to improve posture and flexibility. It also strengthens your muscles. The great thing about pilates is that many of its poses were almost made with couples in mind. You can be inventive, too. Some of the power moves for two are roll-ups, double leg stretch, scissor kick, swan, and corkscrew.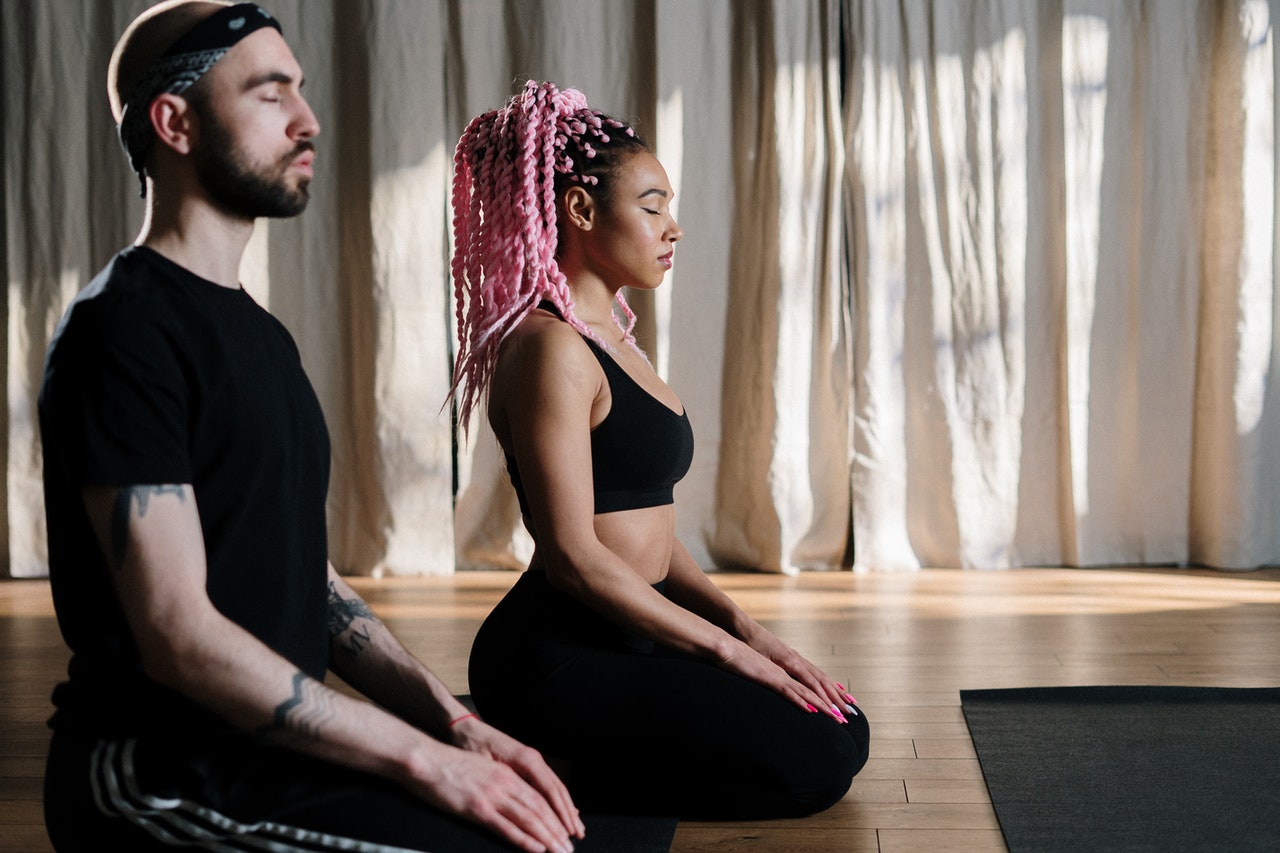 Running
If you've already been jogging with your partners, then you're already doing exercises together. Jogging, walking, and running are all forms of cardio exercises. It improves your endurance. Plus, it's a great bonding experience. Run early in the morning so there's no one around yet. You'll enjoy the peace of the neighborhood and the company of your significant other. You can grab breakfast in a local diner near your house. Make this part of your weekly routine.
High-intensity Interval Training (HIIT)
For those who are trying to lose weight, HIIT is a special program that alternates short periods of intense workouts with less-intense recovery periods. Experts believe that HIIT can make you lose weight than longer but less intense workouts. With HIIT, you need to exercise in full effort for 30 to 60 seconds before you get to rest for a shorter period of time.
This type of exercise requires maximum effort, but the rewards are fulfilling. It's a great exercise to do with a partner because it keeps one motivated to finish the routine. With HIIT, you get to see the results of your sacrifice in a few weeks.
Dancing
Have you done Zumba or Latin dance with your partner? Have you noticed how fun it was when you went clubbing that one time? The adrenaline will just keep you going. Now, turn that into a routine exercise. It can be fun, too, provided that you both agree it's a great workout plan. You can choose from a variety of dances—Zumba, Bollywood, Hula Hoop, Latin, Salsa, and even Hip Hop.
These are cardio workouts, so prepare to sweat it out and move your muscles. You can choose a sensual dance routine, too. In ballroom dancing, rumba, tango, and waltz are the most romantic dances you can do. Not only are these dances great for improving coordination and muscle tone, but they create another way for you to connect with your partner.
Plyometrics
Examples of plyometrics are squat jumps, burpees, broad jumps, and box jumps. You can do these things at home. All you need is a large enough area that will fit you and your partner. These explosive exercises will increase power and strength. They ready your muscles for some powerful exercise moves you may want to do later. They are calorie-burners, too, since they move your heart rate up because of the intense movements.
People are always on the go. Many relationships suffer from this constant movement from one task to the next—going to work, dropping the kids at school, socializing, doing household chores, etc. Squeezing in a workout routine can be your own bonding moments as a couple.