They say you should at least visit London once. It is the kind of city that never fails to attract tourists. And because of its classic and vibrant ambiance, almost all have included London in their bucket list.
However, London is no doubt very expensive. But do not worry, if you want to witness London and save money, here are tips you can apply to explore the city on a budget:
But first, go to other European countries.
Take it this way, London is the next (or the next, next) destination. London is an expensive city to travel to, let alone live in, so go to other European countries first and book a budget flight from there to London and it'll save you money.
Plan Your Itineraries
To avoid spending much more money, research the different places and spots to visit. Plan your travel starting from the moment you get off the plane until your way back home.
Pack Accordingly
You do not need to pack a lot of things. Just bring the necessary stuff that you need to avoid buying from the shops there when you're supposedly not to.
Consider this as your checklist:
There are no repercussions if you like to dress in flashy clothes, but what to wear in London should be appropriate. It's what the locals are used to noticing. It would be appropriate if you decided to bring decent clothes with you.
When you're on the go, a backpack is a convenient accessory to have. To prevent back issues, the bag you selected should have an equally disbursed weight allocation.
Your suitable pair of shoes should be durable, water-resistant, and long-lasting so that you can walk in them comfortably.
Bring your necessities like your phone, power bank, and camera to take pictures of your London adventure. Make sure to bring a reusable water bottle with you at all times if you get thirsty when you walk around the city.
Find Affordable Accommodations
You came to London not to spend time in a hotel room or document how fancy it is. As much as possible, book cheap or affordable accommodations that are right for you since you will frequently spend time outdoors anyway.
Walk and Cycle More
While you enjoy the parks and streets of London, at the same time, you are saving money from strolling around the area. Other than that, you can rent a Santander Cycle bike for £2 for 24 hours.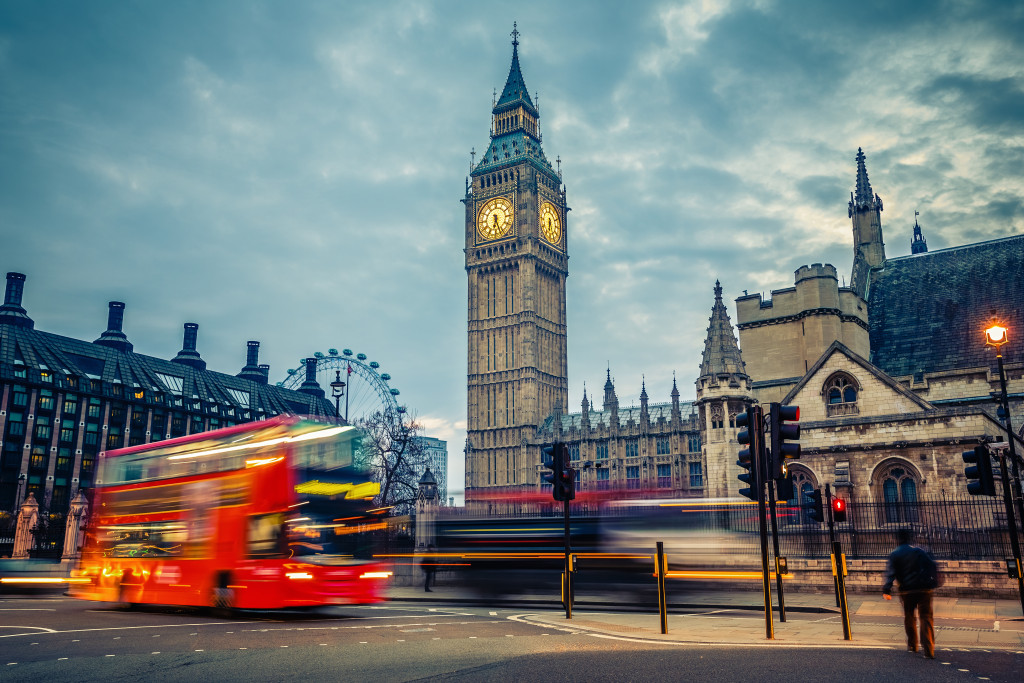 Grab Opportunities in Free Tourist Attractions
Yes, you read that right. You can check out most places of attraction in London for free such as museums, churches, and even galleries.
There is no other city in the world that offers more or better fun activities than London. In addition to world-class historical sites – nearly all of which are available to the tourists for free – the city is home to scenic beauty, thriving marketplaces, breathtaking cathedrals, and spectacular panoramic views.
Look for Set Menus Deals
London has a lot to offer during lunches and Sunday evenings. You can also visit websites of restaurants to see them yourself.
Purchase a Visitor Oyster Card
Albeit you are a non-resident of the UK, you can buy a visitor oyster card to pay for your journeys. It is also refundable and even includes special offers.
Travel during off-peak season
June and July are considered high seasons. Book your flight during the off-season to be able to avail affordable flight deals.
Book your flight in advance
It is well-known that organizing ahead of time and making room reservations in advance is always the best course of action. When it comes to trips, however, few people can make long-term preparations because they are apprehensive that something will alter and end up causing the plans to be affected. However, there are some advantages to organizing ahead and making your bookings ahead of time to make your holiday much more thrilling and convenient.
Check out flights generally almost twenty-six months in advance. Do not miss out on your chance to get the cheaper flights to London.
You see, exploring London is always a fun and exciting idea when you decide smart and be prepared. The bills may scare you off for a long while, but you should know that there are always ways to spend your money wisely. You do not have to think of it as a sacrifice. For as long as you fulfill your goal of enjoying the adventure, picking up a few things to learn here and there, and making the most out of your London days, it will be all worth it.