December is here once again, which means many people are planning their Aspen trips. Colorado has implemented COVID-19 restrictions to keep tourists safe during the peak season, allowing businesses to operate as normally as possible.
If you're one of the many who've been itching to lace up their ski boots, you'd want to plan for the perfect snow adventure. Especially after being stuck at home for months, you want to make the most of your Aspen trip.
We've rounded up this guide to planning your Aspen vacation to make sure you get the winter getaway you want.
Where to Stay
Hotel Jerome is still one of the best accommodations in Aspen. This Forbes Travel Guide Four-Star property is known for its contemporary-meets-mountain interior design and eclectic décor. Since its recent renovation, the hotel now offers smart luxury rooms for guests who want the utmost convenience.
Another popular choice of accommodation is Viceroy Snowmass. This ski-in, ski-out luxury resort offers the benefit of proximity, so you can hit the slopes then go right into the hotel or the spa when you want a break.
Where to Ski
Snowmass is the biggest ski resort in Aspen, over 3000 skiable acres. This gives you more than enough room to practice your runs.
Both beginners and long-time skiers can enjoy the slopes of Snowmass. The resort has some of the best terrains for beginners, with its designated "learn to ski" areas. It's also family-friendly. Kids can spend the day at The Treehouse Kids' Adventure Center or in ski school.
If you want to stay away from the crowd, you can go to Aspen Highlands. This is where locals go to hit the slopes since it's the most under-the-radar among the popular ski resorts. However, Aspen Highlands isn't appropriate for beginners. More than half of the slopes are black diamond and there are no green runs.
What to Wear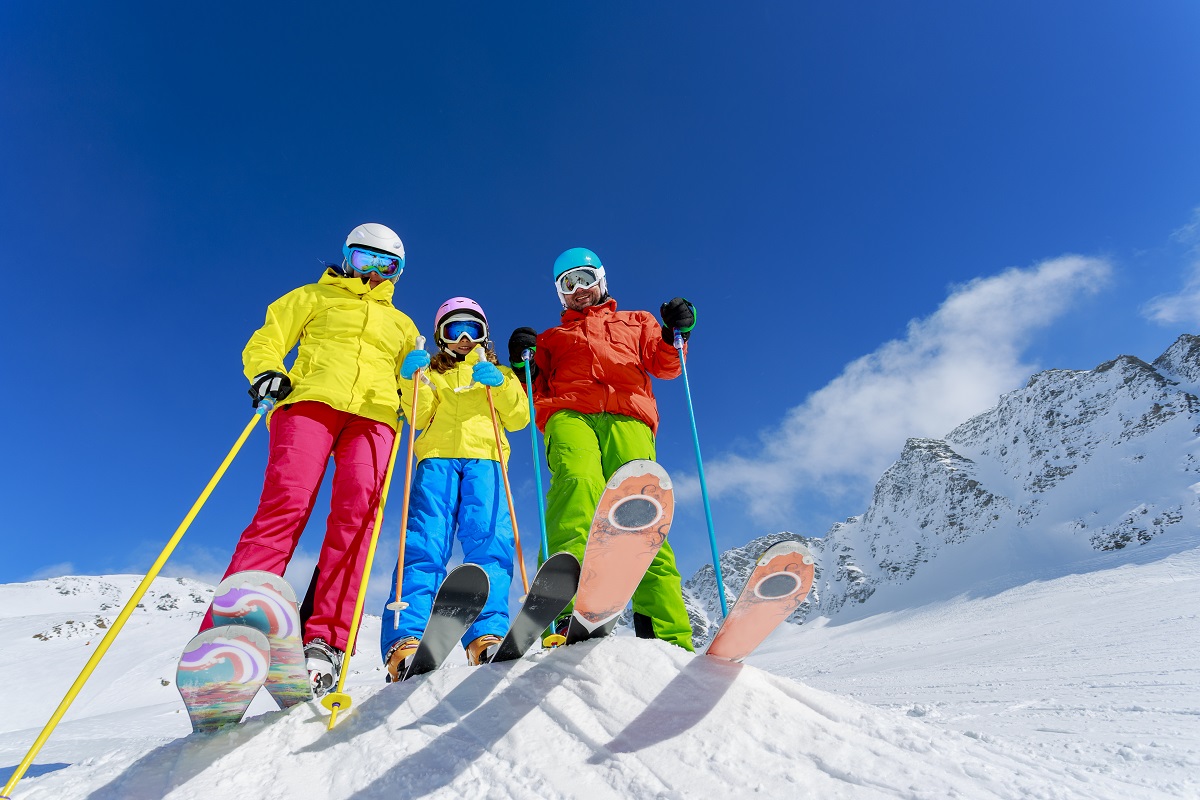 Be sure to pack the right gear if you're going skiing. It's best to bring your own apparel so you can guarantee their fit and comfort, instead of renting them.
For comfortable outerwear, Strafe makes functional but stylish pieces for men and women. The brand carries jackets, full suits, and mid-layers.
For footwear, Nordica makes excellent ski boots for men and women. The boots have a streamlined, anatomical shape that maximizes your control and response.
Don't forget to bring ski goggles. Smith Optics makes some of the most highly rated goggles, offering high performance that help you see clearly even when the sun gleams off the glittering snow.
What to Eat
Finally, end a day of snow activities with a hearty meal. Pine Creek Cookhouse is a favorite among regular Aspen tourists. You can snowshoe or take a sleigh from the Ashcroft parking area.
Pine Creek Cookhouse is popular for its Alpine gourmet food, featuring wild game and fresh fish. Their sautéed rainbow trout, Rocky Mountain elk chop, and Colorado rack of lamb are must-haves, perfect for a tiring day of skiing.
Be sure to book a reservation early because tourists flock to the restaurant during peak season.
If you want something more understated, Hickory House is the place to go. This locals' hangout is known for its ribs, barbecue, and burgers. They're open for breakfast, lunch, dinner, with an extensive breakfast menu. It's a fun, casual spot for when you want a simple meal after a long day.
Be sure to call the hotels, ski resorts, and restaurants you're planning to visit ahead of time. Ask about their COVID-19 protocols and make your reservations so there won't be surprises once you get there. Plan your itinerary thoroughly for a perfect Aspen snow adventure.